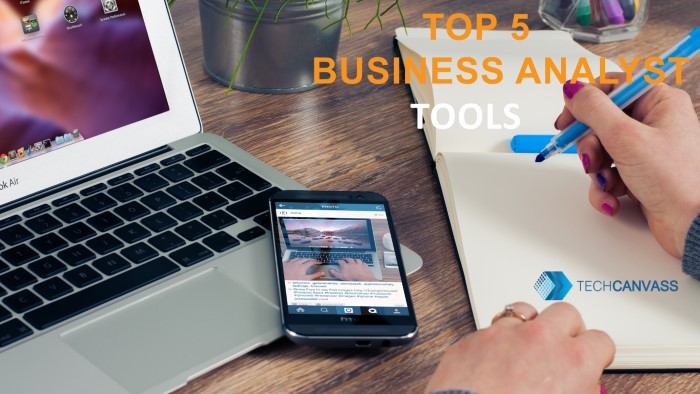 Top 5 Business Analyst tools
In this article, I am going to share with you, my pick of top 5 business analyst tools, which can be used by an IT business analyst on a day to day basis. These are my top picks and have been selected based on the following factors:
Importance from a usage perspective (for an IT business analyst)
Easy to learn techniques
Not a commercial tool
Important: MS-VISIO from Microsoft is one of the easiest tools to use and I use it regularly and many business analysts also use it. However, this is not a FREE or open source, hence it is not included in this article. 
Business analysts deal with requirements elicitation, gathering, analysis and modelling on a day-to-day basis. An efficient and simple tool helps in performing theses tasks more efficiently.
However, tools alone are not sufficient to succeed even though they help you in becoming more efficient. You should also work towards attaining the core business analysis skills. We have published two different articles discussing the technical and soft skills for a business analyst.
So, here are my picks of top business analyst tools:
UML Modelling tool – YUML
---
Best Feature – Use case modelling using simple English
This is my favourite business analysis tool. YUML.ME is a simple UML modelling tool. It supports use cases, activity and class diagrams. It is an online tool and you can save the output in multiple formats including PDF.
What I like about this tool is that, you can create use case diagrams by writing just a few lines of script. You can go to use case diagrams page and start creating use cases.
Drawing use case using YUML
I used it to draw a use case diagrams for the following use cases:
Customer sign-in into an online system
Customer buys a product
Customer browses products (Buy a product includes this use case)
Customer checks out (Browse products includes this use case)
Customer add new Credit card (Checks out includes this use case)
To draw the use case diagrams for the above, we can write script as shown below:
[Customer]-(Sign In)
[Customer]-(Buy Products)
(Buy Products)>(Browse Products)
(Buy Products)>(Checkout)
(Checkout)<(Add New Credit Card)
Based on the above script, YUML creates the use case model automatically, as shown below.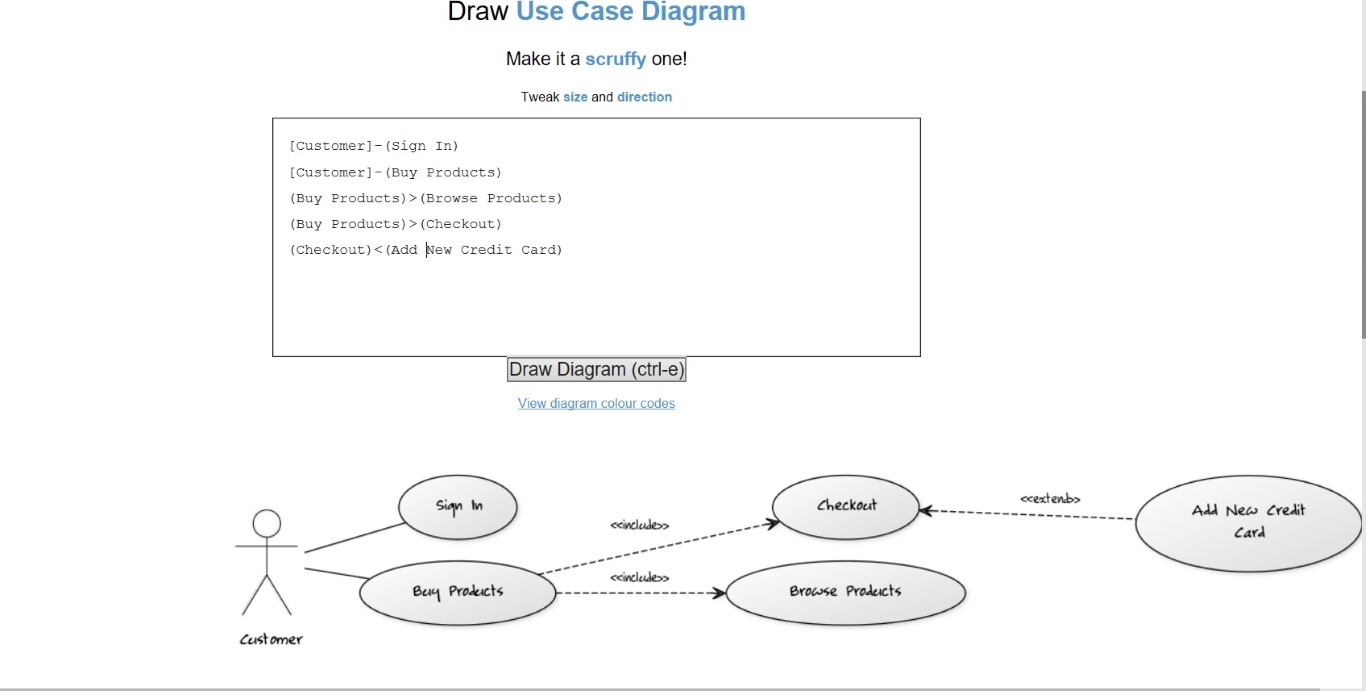 It's a FREE online tool.
Prototyping Tool – Pencil
---
Best Feature – Quickly creates a prototype
Prototyping is a an important part of business analysts' role as it helps in getting confirmation from the customer on the requirements. During the requirements gathering phase, creating a quick prototype to help customer understand the look & feel or navigational flow is valuable. Prototyping tools help a lot in doing so.
There are many such tools but my favourite prototyping tool is definitely Pencil. Pencil is available as a standalone tool and you can download and use it locally. It has a simple interface and you can simply drag & drop elements to create a screen.
It provides variety of web and screen elements as shown on the left side of the tool interface.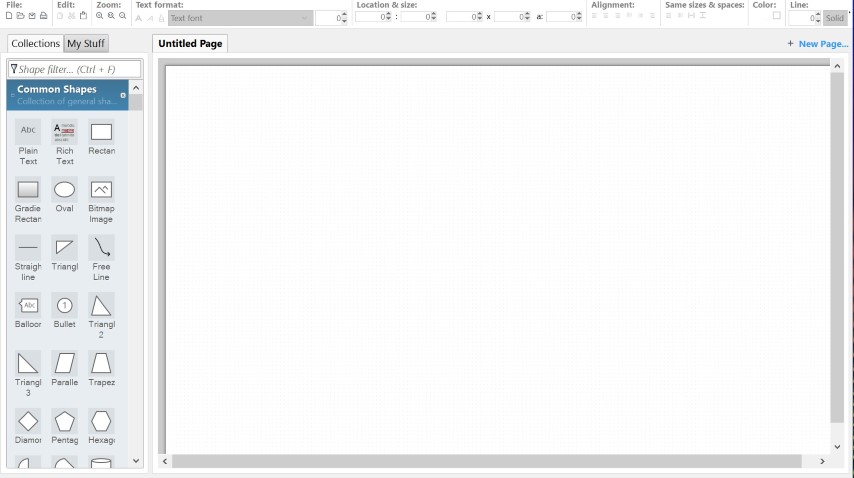 This is a free tool.
User Story Tool –  Trello
---
User stories are integral part of agile projects. Trello is a simple tool to create user story maps and manage it in systematic manner. This is specially useful for multi-locational agile teams. This tool can be used as a collaboration tool so that all the teams are in sync.
A typical user story board will look as shown below:
Requirement Traceability Matrix
---
This may not be termed as business analysis tool in the true sense, but this matrix is an important tool for business analysts. Managing requirements with forward and backward traceability is extremely important for business analysts.
In case of changes asked by the customer,  a business analyst needs to refer to the requirement traceability matrix to know all the requirements/features, which might be impacted. In case you don't know the impacted features for any change, unexpected defects might crop up in the released software.

---
The next business analysis tool is for creating sequence diagram. Sequence diagrams is a process modelling diagram based on UML notations. If you need to create these diagrams, it can become really overwhelming. Sequence diagrams is an exhaustive diagram with lots of details.
There are other FREE tools as well for creating sequence diagram like UMLet. However, WebSequenceDiagrams.com is my favourite for couple of reasons:
a) You don't need to create diagram but use a simple English based syntax and the tool will draw it for you
b) It's complete FREE
Sequence Diagram Example
Let's create a sequence diagram for login process. The steps involved for login process are as shown below:
User enters login ID and password in the login screen
The login screen checks with database, if the LoginID & password are correct
The response is sent to User through Login Screen
We can create the sequence diagram by writing the following script:
title Login Process
User->LoginScreen: Login into system
LoginScreen->Userdatabase: CheckLoginDetails
Userdatabase->LoginScreen: Validation Response
LoginScreen->User:LoginSuccess
The result is as shown below: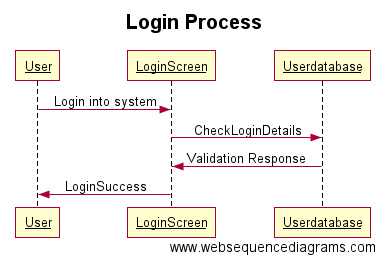 Conclusion
You will come across multiple tools as a business analyst, can you master all of them? That is difficult to achieve. So the best strategy is to pick selective tools and just master them. Tools are always just enablers and not a skill.
About Techcanvass
Techcanvass offers IT certification courses for professionals. We are an IIBA endorsed education provider (EEP), iSQI ATP (for Certified Agile Business Analyst Training) as well as Agile Testing alliance partner for CP-SAT certification training in Selenium.
We have a Business analyst training course with domain training in-built into it. This training program offers you the opportunity to get certified with ECBA certification as well as have banking domain understanding.