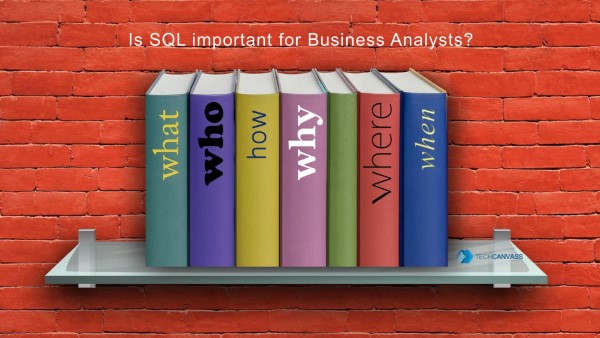 This is commonly asked question. Is SQL important to learn for a business analyst? If yes, how does a business analyst use SQL? So I decided to write a post to answer the question and share my views.
Is SQL important to learn for a business analyst?
Yes, very much so. Knowledge of SQL basics is important for every business analyst. In my view, there are 3 reasons for every business analyst to learn SQL:
Ad-hoc reporting
Data Analysis and mining
Improved efficiency during testing
Let's look at these reasons in details.
Ad-Hoc reporting is all about gaining customer confidence
Business analysts work closely with customers on a day-to-day basis. This is specially true for projects, which are long running. The managers or senior managers of customer organization need reports (known as ad-hoc reports), which are not available in the system as in-built reports.
In this case, a business analyst can ask the development team (which might be sitting in offshore location) to generate the report and send the results. This may cause delays because of timezone difference or possible communication gap. Would you like your customer to be unhappy?
Alternatively, you can generate the report by writing SQL and giving it to the customer quickly. This will establish your credentials and will enable you to build a strong rapport.
Data Analysis and Mining
Every business captures information (data) through software applications. The information is useful for the business. The customer would like to analyze and draw meaningful inferences from the data. Data can be captured by multiple systems and analysis of data requires collation, de-duplication and consolidation of data.
SQL is important for fetching, cleaning and de-duplicating data from multiple sources. As a business analyst, who is expected to perform these activities, knowledge of SQL becomes important.
Efficiency in System Testing
Business analysts conduct functional testing before the system is handed over to the customer for user acceptance testing (UAT). In case of defects, the developer is informed about it. The developer has to debug the application to find the reasons for the defect.
A business analyst can run a few queries to check the issues and help developers fix the defect faster. For example, if the data entered on the page is not reflecting on the next page, what could be the problem?
The current page has a problem and data did not get saved
The next page has a problem as it is not able to show the data
A business analyst with basic knowledge of SQL can easily verify the first and help developer find the reason for defect quickly.
Conclusion
These are 3 scenarios, where business analysts can make use of SQL knowledge. It will also help them to foster better relationships with the customer and the development team. Good enough reasons for you to learn SQL.
About Techcanvass
Techcanvass offers IT certification courses for professionals. We are an IIBA endorsed education provider (EEP), iSQI ATP (for Certified Agile Business Analyst Training) as well as Agile Testing alliance partner for CP-SAT certification training in Selenium.
We have a Business analyst training course with domain training in-built into it. This training program offers you the opportunity to get certified with ECBA certification as well as have banking domain understanding.