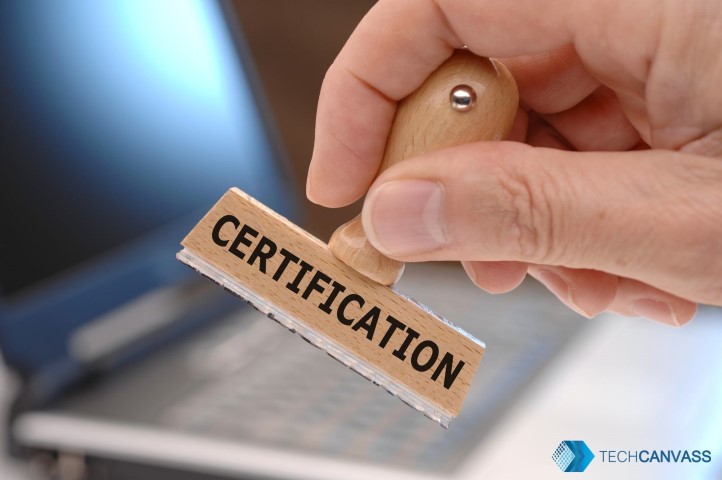 How did I crack CBAP Certification exam?
In this article, Praveen vishnu shares his story of how did he crack the CBAP certification exam? He also provides some strategies for CBAP exam preparation. IIBA CBAP certification is the most reputed certification for experienced business analysts.
Praveen is working as a chief business analyst in an MNC and holds CBAP, CSPO, Six Sigma green belt and CPIM (BSCM) certifications. His detailed profile is at the end of the post. He cracked the CBAP certification in June 2015. Here is his story in his own words.
Filling up application form
The process started with filling up the application form. The entire process of filling up the application form and getting an approval took 15 days. I could concentrate on my preparation strategy properly once the application was approved,
Exam preparation strategies
Taking the first step
Post the application process, I started with exam preparation activities. As a strategy, I fixed the exam date and then prepared for the exam to keep myself focused with exam date in mind. This way, I made sure I knew the remaining days for the exam vs the course syllabus completed. I wanted to take the exam within 90 days of preparation so that the concepts are still fresh in mind.
I was advised by one of the CBAP certified friends to undergo a 32 hours CBAP preparation course offered by any reputed IIBA Endorsed Education Provider. This EEP provided me with excellent learning techniques, including the types of questions and pitfalls to expect on the exam, test preparation strategies, test-taking strategies and key points to concentrate and remember. I would recommend these types of courses to every CBAP aspirant especially when you have shorter preparation time. This 32 hours of class room session also helped me get 21 PDUs which was required to satisfy the application criteria.
Understanding BABOK guide
I took time to thorough myself with the entire content of the BABOK guide- All the knowledge areas, techniques and Underlying Competencies. This approach will eliminate the need to refer to additional material to pass the exam. Always remember that if you thorough yourself with all the concepts in BABOK, that's enough to clear the CBAP exam.
Mock exam simulator
CBAP exam is a collection of multiple-choice questions, administered by a computer-based exam. It is based on the Knowledge Areas of the BABOK, plus underlying competencies. Some questions are simple and straight forward and some are difficult and challenging. Most of the questions are scenario based.
CBAP exam pattern will not only test your knowledge but will also test the application of the knowledge. Hence, I thought preparation is not complete without practicing mock questions and exams.
I paid and got access to CBAP online question bank (exam simulator) which enabled me to apply the concepts learned in the BABOK. These exam simulators also provided me with the rationale behind why answers were right and why they were wrong.
Practice, Practice and more practice
Practice makes a man perfect
I practiced online mock exams as much as possible.  First, I did a quick pass through of the entire BABOK to get a feel of it.
Second, I read through one knowledge area of the BABOK at a time to gain good understanding of the concepts. Once I felt confident, I then attempted the mock questions specific to that knowledge area until I could score a minimum of 80%.
Third, I repeated this exercise for all the knowledge areas one after the other and took knowledge area wise mock exams.
Finally, I attempted 3 full-fledged mock exams to assess the preparation levels and my target was to score minimum 80% again at an overall level. During this full-fledged mock exams, I made a setup similar to the real CBAP exam and with the same seriousness.
Taking full length mock tests
When taking the full-fledged mock preparation exams – I always tried reasoning out the options provided. As an advice, don't dwell on questions that seem difficult or complicated. I took an approach to leave these difficult or time consuming questions blank and go on to the next question. This approach helped me save time and energy.
After the first pass, I went back to the beginning and reviewed the questions that were skipped. Always remember DO NOT SECOND GUESS questions that are already answered. During practice and preparation of mock questions, I found that for tough questions, there are generally two weaker possible answers and two that are stronger. If I was unsure of the answer, I started by eliminating the weaker answers, then worked towards determining the correct one from the remaining two. Then, I did a best guess to figure out the answer.
When answering the questions, I did not count on my experience on how I have and would have handled the scenarios but rather I went by the way it was described in BABOK.
I made sure, I took this approach for all the 3 mock exams I took during my preparation and I was able to follow the same approach and thought process during the CBAP exam too. This helped me clear the CBAP exam in my first attempt. I am glad.
All the very best for your CBAP exam!
About Praveen Vishnu
Certifications: CBAP; CSPO; Six Sigma Green Belt; CPIM (BSCM)
CBAP: CBAP cleared in June 2015
Experience: 10 years of Business Analysis and Product Owner Experience with fortune 500 MNCs with domain expertise in Automotive, Manufacturing, Supply Chain Management and Healthcare operations.
Company: Working as a Chief Business Analyst with a reputed product based MNC in Hyderabad. This company has development centers in 20 plus countries with an employee strength of 22 thousand globally. Currently, I'm working on a project for US client involved in eliciting the customization needs of the Client and author User Stories in Gherkins format to enable development. Responsible for identifying and managing product backlog and prepare a quarterly release train plan.
About Techcanvass
Techcanvass offers IT certification courses for professionals. We are an IIBA endorsed education provider (EEP), iSQI ATP (for Certified Agile Business Analyst Training) as well as Agile Testing alliance partner for CP-SAT certification training in Selenium.
We have a Business analyst training course with domain training in-built into it. This training program offers you the opportunity to get certified with ECBA certification as well as have banking domain understanding.