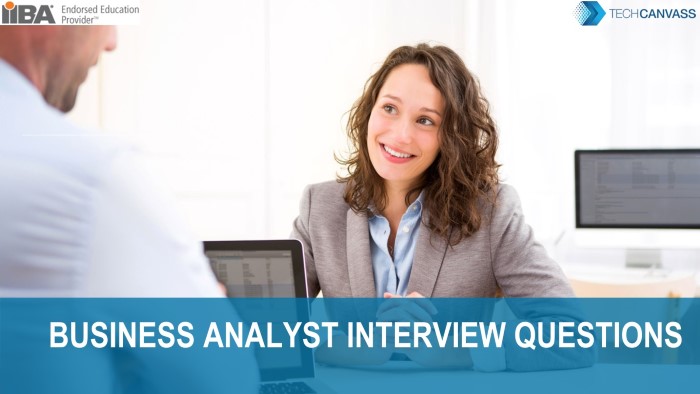 Business Analyst Interview question on Requirements Gathering / Elicitation
I have been writing posts dealing with typical business analyst interview questions. In this post, I am going to deal with Business Analyst Interview question on Requirements Gathering / Elicitation techniques.
Business Analysts' interview is different from that of project managers or technical programmers. They typically face scenario based or conceptual questions. You can read the previous post also on business analyst interview questions:
What are some scenario based and logical questions that are asked in a Business Analyst interview?
We have launched this series, where we would be presenting typical questions and answers asked during the Business Analyst interviews. This series is based on multiple sources. Some of these sources are as follows:
a) Questions asked and collected from Quora
b) Questions sent by our own students of AGILE BA, ECBA, CCBA/CBAP and BARM programs, based on their interviews.
Business Analyst Interview question in this post
You are contracted to gather requirements for a software system involving multiple divisions of an organization. Each division is going to provide requirements and there are approximately 25 divisions. How will you go about requirements gathering?
This is a scenario based question and is asked to test your understanding of elicitation techniques.
You are a business analyst and are asked to conduct requirements elicitation in this scenario. The organization is diverse with 25 divisions indicating that each of the division will have their own set of representatives or stakeholders.
During the business analysis planning phase, if you plan to meet each of the division representatives, it's going to take a lot of time. This is not a feasible option at all.
So, in this case, you are expected to use the elicitation technique known as User Groups. A user group is headed by a moderator or a leader and members are chosen from the customer division. This user group gathers the requirements by interacting with internal users.
Each of the divisions will be represented by one group and they can work in parallel. This shortens in the requirements elicitation time frame. You and/or team of business analysts, then, co-ordinate with these user groups to consolidate the overall organization wide requirements into a specifications document.
I used this approach in one of my projects, which was executed for one of the largest private sector banks in India.
Pitfalls of the user group approach
A major challenge with this approach is to find right members of the user group. The members of the user group should have basic understanding of the requirements formats. It's potentially a risk and as a business analyst, you must provide the training to the user group members and leaders to ensure the desired result.
I will continue to write a few more business analyst interview questions, which are scenario based and is usually asked to measure your understanding of business analysis practices.
About Techcanvass
Techcanvass offers IT certification courses for professionals. We are an IIBA endorsed education provider (EEP), iSQI ATP (for Certified Agile Business Analyst Training) as well as Agile Testing alliance partner for CP-SAT certification training in Selenium.
We have a Business analyst training course with domain training in-built into it. This training program offers you the opportunity to get certified with ECBA certification as well as have banking domain understanding.