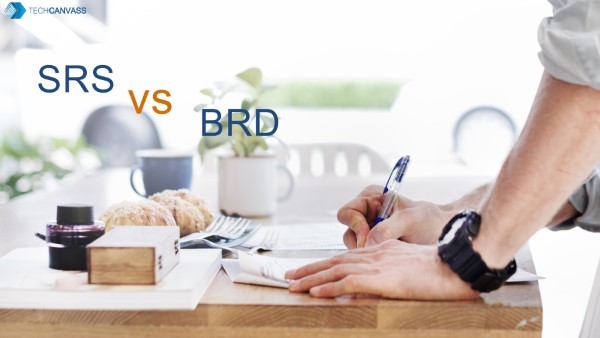 BRD vs SRS
Business requirements document (BRD) and System requirements document (SRS) are used interchangeably in the software industry? Are they the same or they are different?
What is the purpose of creating these documents?
Business Requirements Document
Business requirements document captures business requirements, as the name of the document suggests. Business requirements are high level description of business needs. The business requirements are written using the customer stakeholders perspective.
For example, business requirements can be written as,
The visitor will be required to be a member of the website to access member-only features with proper authentication.
Another example of business requirement,
The invoice will be created by the administrator by the finance manager and will be approved by finance director.
So, who prepares the business requirements document?
Business requirements document may be prepared by a business analyst even before the project starts. The BRD document is shared with the software companies before the start of the project.
Intended Audience: Business Analysts, Business users, Project Manager etc. But this document is not prepared for developers/programmers.
System Requirements Specifications document (SRS)
System requirements document (SRS) describes the requirements for the proposed system and it is much more detailed and in-depth document than the BRD. SRS describes the requirements or the features of the software system, which is going to be developed.
The visitor can register as a member by entering the following details:

Name
Email ID
User Name
Password

The name and email are mandatory fields.
The details in the SRS document is captured to enable developers write the code for the proposed software.
Contrast it with the BRD details and you can realize that the perspectives are different as well as the detailing.
The elements of an SRS are discussed and described in one of our posts.
However, I have seen many instances where BRD is used to refer to a document, which is very similar to SRS. So, don't get surprised but now you know the difference.
About Techcanvass
Techcanvass offers IT certification courses for professionals. We are an IIBA endorsed education provider (EEP), iSQI ATP (for Certified Agile Business Analyst Training) as well as Agile Testing alliance partner for CP-SAT certification training in Selenium.
We have a Business analyst training course with domain training in-built into it. This training program offers you the opportunity to get certified with ECBA certification as well as have banking domain understanding.