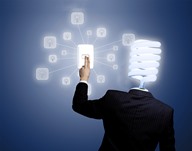 Business Analytics is probably one of the most important IT function for any business, pertaining to  the insight and business value, it can generate for any enterprise. Its ability to look beyond clutter of data and generate sensible interpretations for strategic decisions, makes it so valuable.
But, are you aware that business analytics is a generic term and under the hood, it comes in multiple forms, as follows:
Descriptive Analytics: This is the most basic form of analytics and very closely resembles the erstwhile Business Intelligence. In one of our posts on Descriptive analytics, we discussed it at length.
Diagnostic Analytics: Diagnostic analytics helps analytics professionals in determining why something happened?
Predictive Analytics: Predictive analytics can help an organization predict the expected outcome based on the analysis of past data. In one of our earlier posts on Predictive analytics, we have discussed it in details.
Prescriptive Analytics
Outcome Analytics
This article on types of Business analytics discusses all types in details.
Cheers