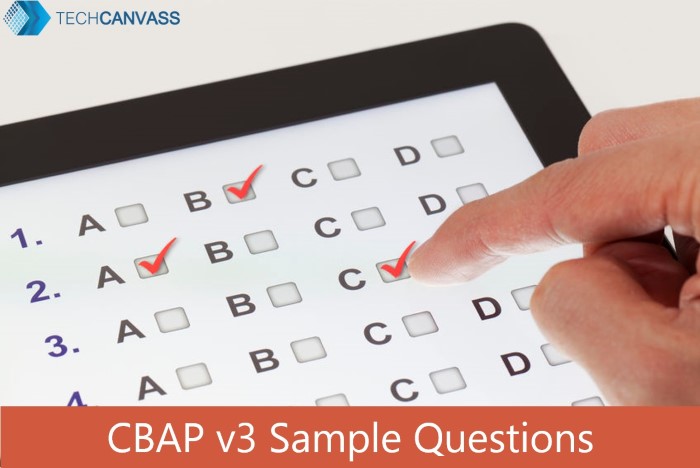 CBAP v3 Exam Questions
IIBA launched v3 of its certifications in September 2016. As per the new guidelines, all the CBAP v3 exam questions will be case study based. In this post, we are presenting a case study with follow-up questions on the CBAP v3 exam pattern.
These questions and case study is part of our CBAP certification preparation course. With the change in the pattern, it is important to align the courses with the new pattern.
Case Study – eumpaPay: Mobile eWallet Launch
eumpa electronics co., Ltd is a Korean multinational electronics company headquartered in Seoul, South Korea. It is world's second largest information technology company by revenue. eumpa electronics has assembly plants and sales networks in over 80 countries and employees around 370,000 people.
eumpa has long been a major manufacturer of electronic components such a lithium-ion battery, semiconductors, chips, flash memory and hard drive devices.
It is world's largest manufacturer of mobile phones and smartphones fuelled by the popularity eumpa Nebula line of devices. The company is also a major vendor of tablet computers, particularly its Android Powered eumpa Nebula tab.
To expand its value added services, eumpa, is planning eumpaPay, a mobile payment and digital wallet service. The service supports contactless payments using near field communications, but also incorporates magnetic secure transmission that allows contactless payments to be used on payment terminals that only support magnetic stripe and normal contact less cards. The launch is planned for November of 2018 ahead of holidays season, in 8 countries.
eumpaPay is to be developed from intellectual property of winPay, a crowdfunded startup company that eumpa acquired in February 2015. eumpa is attempting to leverage the company secure smartphone system card Berk, which it says is the most secure mobile security platform available. This ensures security to the card details fed in by the customer. eumpaPay will be introduced with Nebula E6,E7,E8 variants in its portfolio to start with. It will be available on Visa and MasterCard. eumpaPay is supported by Barclays, Nationwide, Chase and 15 other leading banks. winPay has outsourced requirements gathering, analysis to ProAnalytics inc. a Palo Alto based Business consultancy firm. Quick prototyping and frequent Review meetings are planned to garner early customer feedback.
Solution
Market Research Team, This team will do both quantitative and qualitative research. Quantitative statistics capture adoption rates, usage frequency etc. Qualitative parameters are user motivation, likes dislikes, feedback of existing products.
Product Design Team collaborates with Market Research Team and Requirement Engineering Team to early prototypes and mockups that can be used for end user research and UX studies.
Requirement Engineering Team translates the Market Research into Functional and Non-functional requirements for Design and the Product Development team.
Product Development Team will develop the App for multiple platforms, they are responsible integration with banking platforms. Marketing Team will identify the early adopters who can start using the eWallet app. They track usage data and collect user feedback. It will runs promotions with merchants for increasing adoption.
Questions
Q1. Trevor Smith from winPay is responsible for ensuring balance in factors including scope, budget, schedule, resources, quality and risk. What role is Trevor performing.
Product Owner.
Process Owner.
Technical Lead.
Sponsor.
Q2. Of the below listed requirements which one will be last in the list of to be defined requirements by ProAnalytics .
Each transaction is covered additionally by user banks fraud protection and authentication with fingerprinting, pin number or iris scan.
User will be able to redeem reward points for entry into instant win games, Reward cards, gift cards to listed stores.
eumpaPay provisions users to carry their cards on device allowing in person, in-app payments.
When user upgrades or switches to other supported variants eumpaPay provides ability to automatically transplant the card information enabling continued usage.
Q3. Being a relatively late entrant into digital wallets market eumpa wants to strategize aggressively for market capture. A cross platform support solution which can find its way into leading Smartphones is the best fit here. Though there are no known capability gaps eumpaPay needs to be armoured with a unique value proposition that can expedite market share capturing. Which of the below techniques is the most appropriate choice to achieve the target?
Business Model Canvas.
B. SWOT Analysis.
Benchmarking and Market Analysis.
Business Capability Analysis.
Q4. Janet the lead BA at ProAnalytics suggested they do a thorough data analysis of historical data to identify trends and past results. Though her team is not buying in this idea, Janet insists and explains the criticality of this. What isJanet focusing on here.
Document Analysis
Datamining
Elicitation
Analyzing performance measures
Answers with Justifications
Answer for Question 1
Answer 01: Option C. Technical Lead
Justification:
A product owner is responsible for developing and maintaining requirements
A process owner can also be Domain Subject Matter Expert.
A Technical Lead is a common role listed under project management roles. Balancing the project factors including scope, budget, schedule, resources, quality, and risk falls under the scope of responsibilities of a Project Manager. Refer to BABOK 2.4.7 Page 28
A sponsor is not responsible for scope, budget, schedule, resources etc.
Answer for Question 2
Option D.
Justification:
Non-functional requirements or quality of service requirements: Conveys the
security provisions the solution must embed.
Functional requirements: describe the capabilities that a solution
Business requirements: statements of goals, objectives, and outcomes that
describe why a change has been initiated.
Transition requirements: Addresses the business continuity aspect of the
solution BABOK 2.3
Answer for Question 3
Option C.
Justification:
Balanced scorecard is used to manage performance in any business model, organizational structure, or business process.
SWOT analysis is a simple yet effective tool used to evaluate an organization's strengths, weaknesses, opportunities, and threats to both internal and external conditions.
Market analysis may identify differences in product offerings and services that are available from a competitor. BABOK 10.4.3
• Business capability analysis provides a framework for scoping and planning by generating a shared understanding of outcomes, identifying alignment with strategy, and providing a scope and prioritization filter.
Answer for Question 4
Option C.
Justification:
Document analysis is used to elicit business analysis information, including contextual understanding and requirements, by examining available materials that describe either the business environment or existing organizational assets.
Data mining is used to improve decision making by finding useful patterns and insights from data.
Research can include data analysis of historical data to identify trends or past results. BABOK 4.2.2
• The purpose of Analyze Performance Measures is to provide insights into the performance of a solution in relation to the value it brings.
About Techcanvass
Techcanvass offers IT certification courses for professionals. We are an IIBA endorsed education provider (EEP), iSQI ATP (for Certified Agile Business Analyst Training) as well as Agile Testing alliance partner for CP-SAT certification training in Selenium.
We have a Business analyst training course with domain training in-built into it. This training program offers you the opportunity to get certified with ECBA certification as well as have banking domain understanding.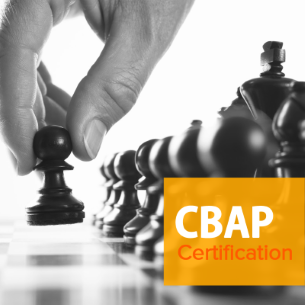 Cheers