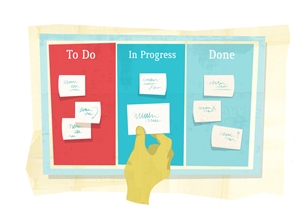 AGILE is the way to GO……………
This statement resonates with most of software professionals. AGILE methodologies like SCRUM, Kanban, XP are getting adopted by more and more projects. Customers prefer this approach as AGILE methodologies de-risks the software automation project.
Techcanvass is a big proponent of giving more important to business analysts in every project as they play an important role in the success of every project. Business Analysis for AGILE Projects is a natural requirement/skill. In this webinar, this little ambiguous topic of Business Analysis for AGILE Projects is discussed at great length. There were some interesting questions and differing opinion from some of the participants.
Watch it and enjoy
Techcanvass conducts these online sessions on interesting topics relating to AGILE and Business Analysis. If you would like to be notified of these new videos, please subscribe to Techcanvass YouTube channel