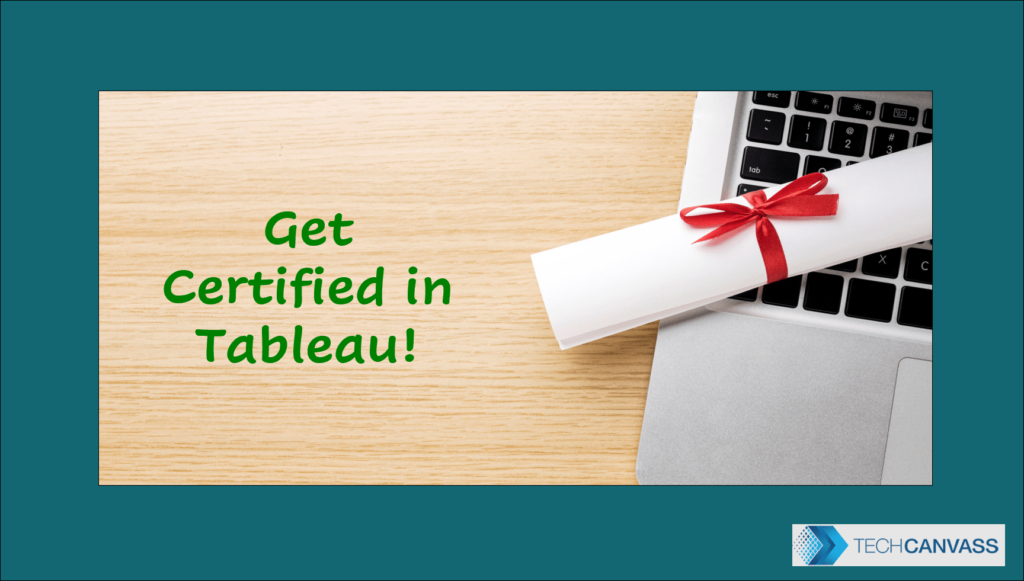 Tableau is currently one of the most powerful and fastest-growing business intelligence and visual analytics platforms in the industry. Tableau is helping users transform any variety of data into actionable insights that are changing the way businesses are operating. It is driving data-driven business decisions rapidly but with ease in numerous organizations.
Tableau's interface is designed for a natural and seamless flow of thought and actions. It empowers millions of users and organizations to understand their data and present it in a compelling way using easy but powerful visualizations: graphs, dashboards, and stories. This is enabling decision-makers to make the best use of their data.
We will glance through the advantages of using Tableau and then look at the benefits of certifications to boost your career growth.
Advantages of Tableau
Tableau can connect with data from almost any system and turn it into actionable insights with speed and ease.
Tableau has a user-friendly, simple, and intuitive workspace with numerous in-built features.
Visualizations created can be shared securely across the organization.
As data variety, visualization requirements, and businesses change, Tableau continuously improves and supports customer's evolving needs. They also have a huge database of training videos and materials.
Tableau has a significant contribution in advanced analytics and predictive modeling, which can help build complete and sophisticated analytics projects in just a few hours!
A simple drag and drop will be translated into a query by Tableau in the background using VizQL. Hence, no coding is required from the user. Tableau, in the real sense, has made analytics available for everyone! Professionals without any background in data or analytics can start learning Tableau easily.
Tableau Certification Benefits
Given Tableau's well-established position in the market for data visualization, certification of Tableau skills can present a lucrative path to career growth. It not only boosts your confidence but provides the ability to showcase your skills and stand out from the crowd.      
Official certification from Tableau substantiates that you have good knowledge of the tested skills. It also proves that you can work in a fast-paced environment quickly and timely, which is a critical competency. This recognized stamp of approval gives confidence to hiring managers.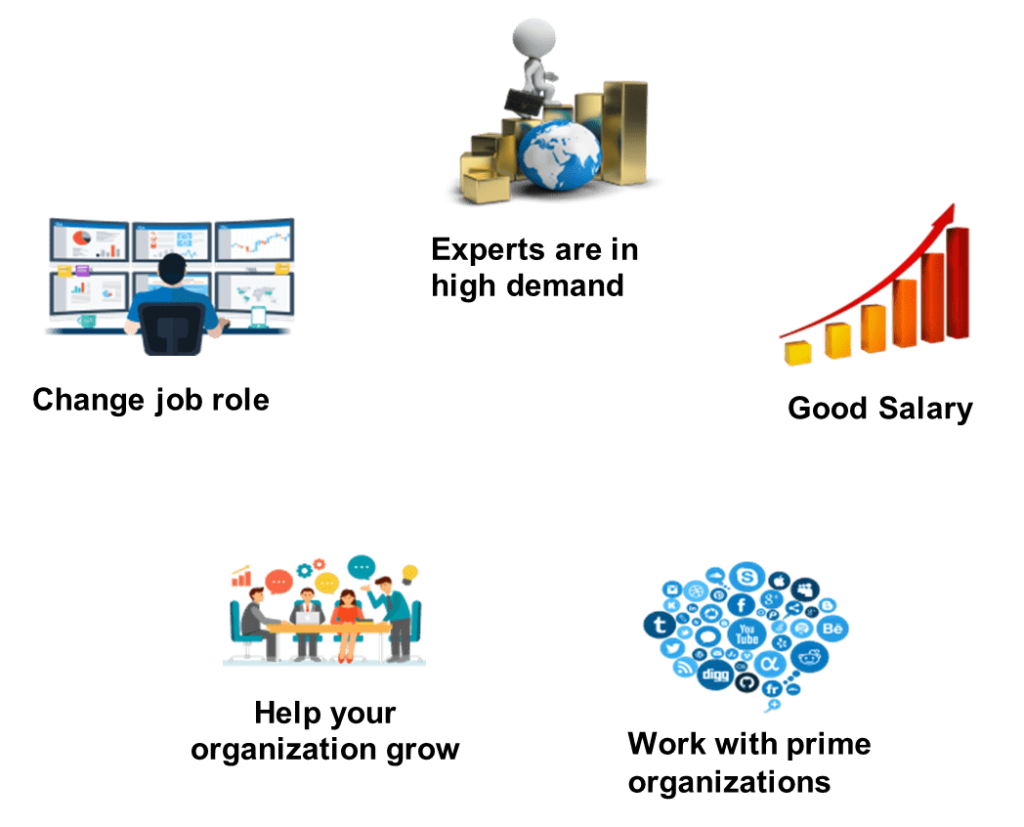 Tableau's proven ability to deliver outstanding results, Tableau certified professionals with in-depth knowledge and experience are in great demand given the upsurge in data generation and importance of analyzing this data.
Tableau expertise can help you switch roles or get a new role with job titles like Tableau Consultant, Data Analyst, Business Data Analyst, Business Intelligence Analyst, Developer, Manager, and so on.
Tableau is being used in many sectors like Education, Finance, Health care, Social Sector, and many more. Prime organizations like Facebook, General Motors, Dell, Verizon, KPMG, Cognizant, TCS, Bank of America, Accenture, Sony Electronics, etc., are frequently looking for expert Tableau talent.
The increasing trend of the pay scale graph of Tableau professionals is very promising and one of the crucial reasons for getting certified. Tableau professionals are paid for the best salary package in the IT industry.
If you are thinking of using Tableau in your organization, certification will provide the best overview of how Tableau works and how it can fit into your organization.
Tableau is recognized as a Leader in the 2021 Gartner Magic Quadrant for Analytics and Business Intelligence Platforms for the ninth consecutive year. Tableau is constantly evolving and adding new features as the industry requirements grow. No doubt, Tableau professionals have a bright future as Tableau continues to be in high demand!
Tableau Certification Options
Tableau provides five different kinds of certifications under two categories:
Tableau Desktop: Specialist, Certified Associate, and Certified Professional
Tableau Server: Certified Associate and Certified Professional
The associate exams demonstrate knowledge but not necessarily expertise. Certified exams are designed with real-world problems and best practices, and they certify your expertise. You can find more details about certifications here.
Preparing for Certifications
There are several ways to learn Tableau and prepare for certifications. Tableau certification training gives you a rapid start to your journey. Tableau training can provide an in-depth understanding of the different features of Tableau and how to use them in various business scenarios.
You can begin by attending a classroom or online Tableau course. It will prepare you for the certification exam with practice questions, tips, and tricks and give you practice in working on real-life case studies and projects.
Once you equip yourself with the right skills and an in-depth understanding of the tool, a certification will unquestionably set you apart from the competition and open doorways to unparalleled career growth.
About Techcanvass
Techcanvass is an Information Technology certifications training Organization for professionals. It offers internationally recognized certifications in the fields of Project Management and Business Analysis. It is a premier Authorized training partner of Project Management Institute (PMI), USA, and a premier Endorsed Education Provider (EEP) of International Institute of Business Analysis (IIBA), Canada.
Founded by IT professionals, Techcanvass is committed to making learning a more structured, practical and goal-oriented exercise. We also provide consulting services in the fields of Project management and Business Analysis.
Know more about our Certified Business Data Analytics (CBDA) Training, Tableau Certification program, PowerBI certification program, Data Analytics Certification with Excel programs.
We also offer IIBA Certification courses and Domain Certification Courses in Banking, Payments, Trade Finance, Insurance and US Healthcare.
Techcanvass provides CBAP Course, CCBA Course, ECBA Course and Agile Analysis Certification (AAC) Course.
Our latest offerings: PMP Certification Training and Product Ownership Analysis Training (IIBA CPOA)