Commonly asked questions regarding Business analyst career
Let me start by saying, Business analysts are the must needed role in the IT industry. The industry has been grappling with the high percentage of failed or delayed projects. This has led to the emergence and significance of the business analyst role. Almost every software project needs a business analyst (if not more).
Let's now look at the questions.
I am from a non-technical background, can I become a business analyst?
Answer to this question is applicable for everyone, who is currently not working in the IT industry. First of all, let me know tell you that – business analysts can come from diverse backgrounds. In fact, business analysts with diverse background and business understand can perform better than IT professionals.
Having said that, there are a few important aspects which must be kept in mind?
Fact 1: You are aspiring to become a business analyst because of better opportunities.
So you must be ready for a 9-12 months of learning business analysis skills on the job. These on-the-job skills are critical for your career. So during this period, you should not be bothered about the remunerations, you will getting when you start as a business analyst. Getting into a business analyst career is a wise decision and is good for your career but you need to be prepared for one year of struggle.
Fact 2: If you are not from IT background, you can't become a business analyst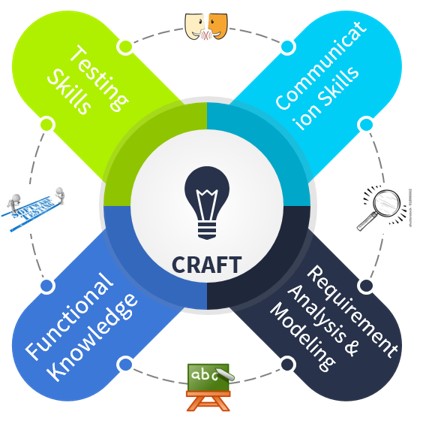 That's absolutely incorrect. Business analyst role does not require you to be technical or know coding. But you definitely need to learn new skills to become a business analyst. These skills are not very difficult to learn.
We, at Techcanvass, have defined the skills of a business analyst using CRAFT framework

For becoming a business analyst, you need to possess at least 3 skills of the CRAFT framework. Functional or domain knowledge is not mandatory but a good to have skill for new business analysts.
Let me give a list of specific skills, which are based on CRAFT framework, which you need to acquire to be able to become a business analyst:

You need to acquire these skills. Another aspect is to go for a certification suitable for new business analyst. Entry Certificate in business Analysis (ECBA) from IIBA is a good choice. You can learn more about these certifications below:
http://businessanalyst.techcanvass.com/business-analyst-ecba-certification/
I am a tester or into manual testing, can I become a business analyst?
Manual testing professionals can also become business analysts. Being in the IT industry is an advantage. As you understand the software development process, it makes your transition easier.
As a business analyst, two of the most important responsibilities are requirements development and functional testing. As you are already familiar with the functional testing, your learning cycle is shorter.
You need to learn the following skills to become a business analyst:
Requirement elicitation skills
Process modelling like UML, DFD etc
Data Modelling like ER and class diagrams
SQL basics
We have created a business analyst fundamentals tutorials for beginners. You will find it useful to get started, this tutorial provides is a great way to start learning business analyst skills:
http://businessanalyst.techcanvass.com/business-analysis-fundamentals/
When should I start as a BA? Can a fresher be a BA?
There is no pre-requisite of having industry experience for becoming a business analyst. You can start as an intern or a junior business analyst, but it is completely possible to become a business analyst, even if you are a fresher. But please note that you still need to acquire the BA skills. You can find the following videos and article useful:
http://businessanalyst.techcanvass.com/everything-about-business-analyst-role-career-and-growth-path/
http://businessanalyst.techcanvass.com/business-analyst-skills-soft-skills/
What is the career path for a  BA?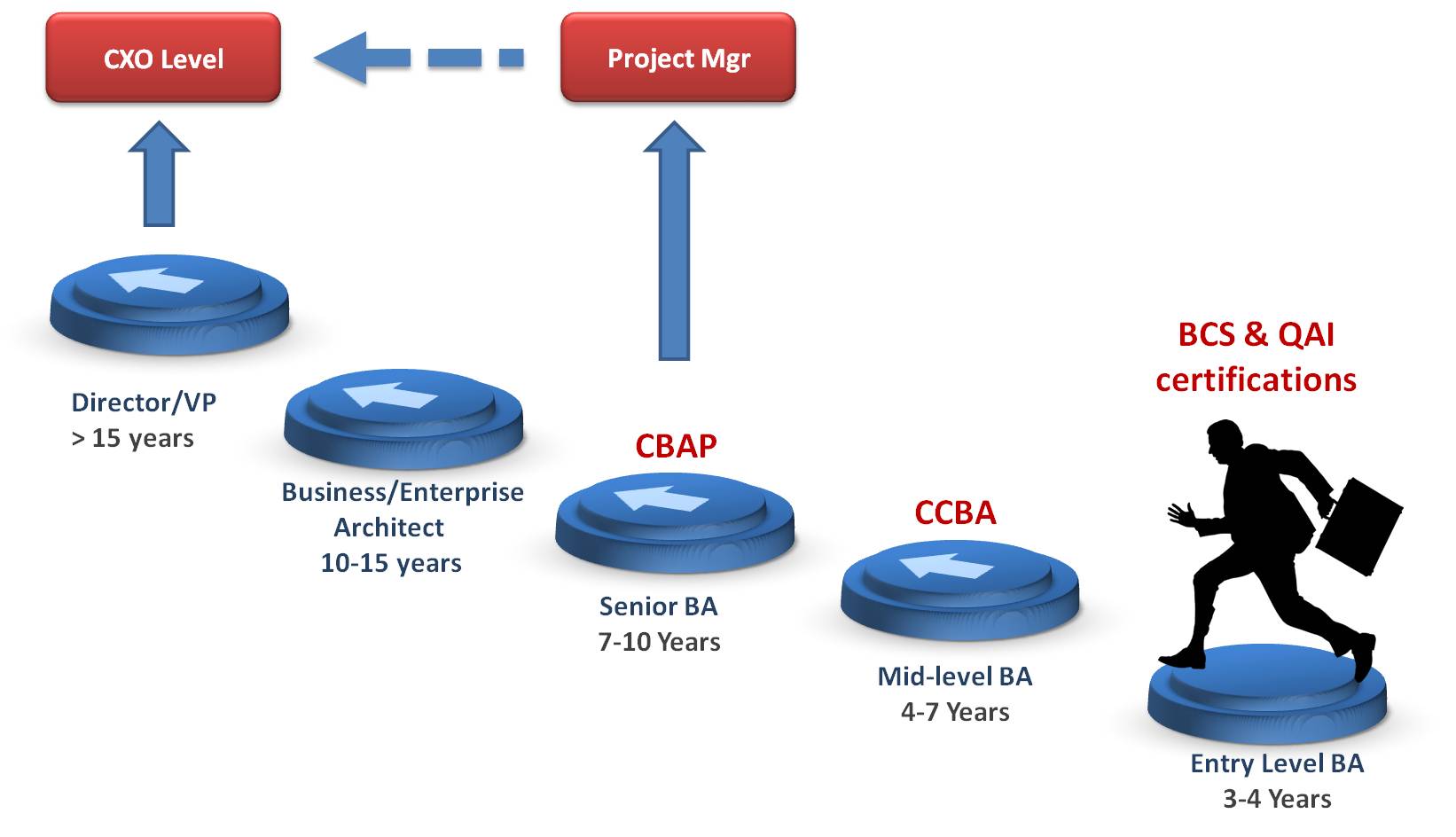 The career path of a BA is shown in the diagram below. Please note, at some point in your career, you can choose to become a Project Manager. As many would feel that Project management is more lucrative at that stage of their career.
With 3.5 years of experience in retail industry, can I become a business analyst?
This question can be generalized to answer questions for professional from any other industry. So if you re coming from retail industry or from sales background or from travel industry, this question is applicable. Any non-IT industry background professional, will find this answer useful.
We have a published post on the same subject:
http://businessanalyst.techcanvass.com/after-3-5-years-of-work-experience-in-retail-banking-how-can-one-jump-to-a-business-analystfinancial-analyst-role-in-mncs/
Hope these questions help, in case you have a specific question, do write to us.