How to become a Business Analyst?
We have published a step-by-step guide on – How to become a business Analyst? This guide is written with the purpose of enabling you to plan your approach for becoming a business analyst.  This guide will also help you determine, if business analyst profile suits you based on your traits. The guides starts with busting some myths about the business analyst role.
This guide is published on Kindle as well. This first kindle edition was launched in January 2017.
This guide delves into the following topics:
Role of a Business Analyst
Misconceptions about Business Analyst profile
Questions to ask before you start
Skills of a Business Analyst
Skills wise resources to get you started
In this post, I am going to re-produce some of the sections of the book for your benefit. In the end of this post, you get access to the book, you just need to register with us.
Role of a Business Analyst
Business analysts are involved in helping a customer/business organization develop a software solution. BAs play the role of an intermediary between the customer and the technology team as shown in the image below: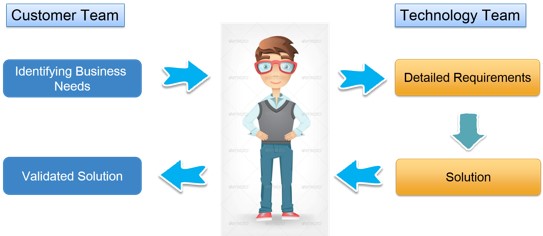 Business analysts interact with the customer team to understand their requirements for the software application. They document the requirements so that technology team can develop the software using the document as a reference. Once the software is ready, business analysts test the software before giving it to the customer for accepting it.  So, the role of a business analyst does not involve any kind of programming but working knowledge of Structured Query language (SQL) is required.
For a more detailed discussion on Business analyst role, career path, skills and certifications, you can watch the video in another post, as indicated below:

Misconceptions about Business Analyst Profile
I come across these misconceptions often during my discussions with business analyst aspirants. Lack of awareness or misplaced information are the primary reasons for these misconceptions. So, I decided to bust some of these myths in this planning guide:
Only IT Professionals can become Business Analysts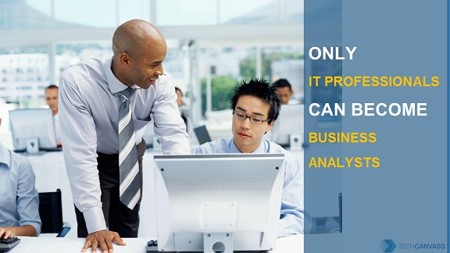 This is nowhere close to the reality. In fact, professionals from other industries have no disadvantage as far as BA role is concerned. This role, in fact requires a thought process, which is more business oriented than IT oriented. Why? That's because you are going to be entrusted with understanding the business requirements from the customer. Obviously, this does not need you to be an IT professional as you are not dealing with technical requirements but business requirements as stated by non-IT professionals (mostly).
However, you do need to understand software development processes and analysis techniques in order to convert the business requirements into technical requirements. Anybody can learn these techniques and with systematic practice, can master them as well.
Later in this guide, I will discuss a breakdown of specific topics which needs to be learnt.
You need to learn programming
This is completely untrue, you need not learn programming (in the truest sense) at all. As far as you are concerned, you don't need to learn programming at all to become a business analyst.
However, SQL (Structured Query Language), the language to query the database, needs to be learnt partly so that you can use it to validate the data from the data base. We have created a 3-part SQL tutorial for the beginners and you will see that it's not very difficult to learn that.
Business Analyst = Business Analytics, really?
This is again far from reality. Business Analyst, in our context, deals with customer requirements and functional testing. On the other hand, Analytics deals with data and more specifically – it is the science of making sense of the data.
Let's take some examples. Retail chains use analytics to determine – how to stack products based on customers buying pattern. Analytics is also used to offer co-branded credit cards for consumers. That's because consumers in a particular category use certain services regularly. So you can see banks issuing credit cards co-branded with Jet Airways or Amazon. These products are based on recommendations done by analytics engines using various statistical analysis. So, analytics is very promising field,  yet very different from business analyst profile, we are talking about specially at the entry level.
My concern is that we are pushing aspirants who are looking to get into requirements analysis and modelling into data analysis and modelling.
However, I must mention that if you like to play with data, analytics domain is excellent. Be sure about your aptitude before jumping on to the bandwagon.
How to get the book
Kindle Edition
The Kindle edition of the book is available on Amazon.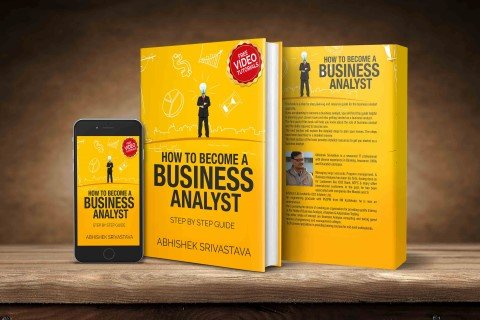 E-BOOK PDF Edition
The book is also available for FREE on our website with a simple registration. You will receive the link immediately after the registration.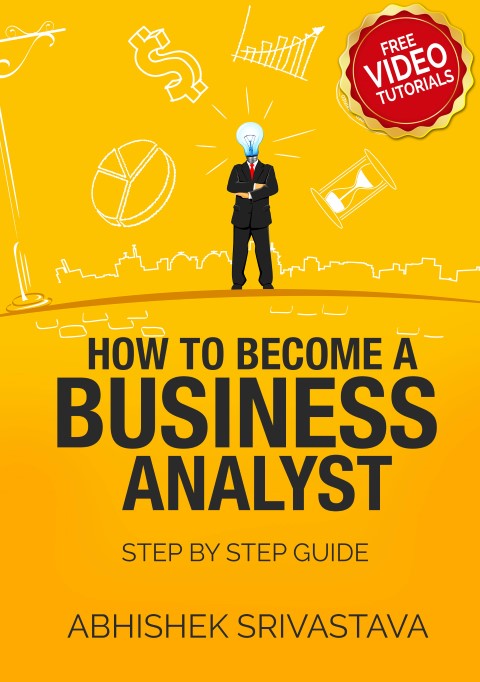 About the Author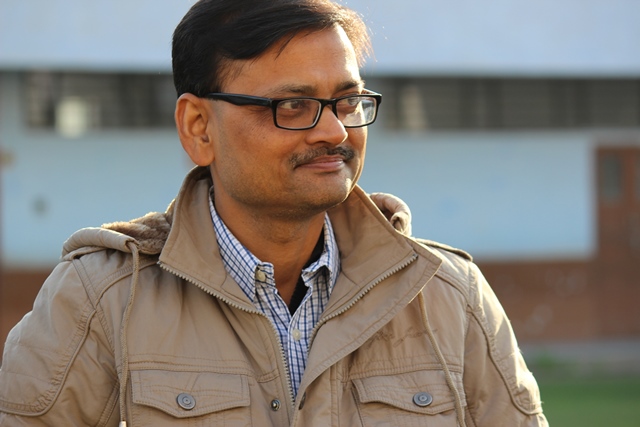 Abhishek Srivastava is a seasoned IT professional with diverse experience in Banking, Insurance, Utility and Education domains. Managing large accounts, Program management, & Business Analysis has been his forte, having done so for customers like ICICI Bank, NTPC & many other International customers. In the past, he has worked with companies like Mastek and 3i Infotech Ltd (erstwhile ICICI Infotech Ltd).
An NIT (Erstwhile REC)/IIM Kozhikode graduate, now as an entrepreneur, he is pursuing his dream of creating an organization for providing quality training in the fields of Business Analysis & Automation Testing.
His other areas of interest are Business Analysis consulting and taking guest lecture at engineering and management colleges.