In this post, I am going to discuss top seven productivity tools for business analysts. As professionals, we always strive to be efficient and productive and these tools will help us in achieving that.
In this post, I am going to list down seven productivity tools of my choice for Business analysts.
The tools, which I am going to discuss in this post, can help you in the following ways:
Having a conversational presentation rather than a static and linear presentation
Having a Voice-enabled task organizer with a unified view across devices
Managing and collaborating requirements online
Creating super cool prototypes that will delight the customer
7 Productivity Tools used by Business Analysts
A presentation software++…
Communicating requirements with stakeholders are part and parcel of a business analyst's work life. A business analyst uses presentation software and other tools to do so.
Microsoft Powerpoint is a fantastic tool, but Prezi is a notch ahead. Prezi uses motion, zoom, and spatial relationships to bring your ideas to life and make you a great presenter.
Communicating requirements with stakeholders is part and parcel of a business analyst's work life. A business analyst uses presentation software and other tools to do so.
Microsoft Power point is a fantastic tool but Prezi is a notch ahead. Prezi uses motion, zoom, and spatial relationships to bring your ideas to life and make you a great presenter.
Prezi has some distinct advantages over power point:
Prezi allows you to define your own path for presentations unlike Power point, which follows a linear path. A great feature, when you are demonstrating the system screens and processes.
Prezi has a zoom function. This allows you to zoom into a specific area of slide for emphasis — Again, a great feature for demonstrations.
You can find more information and features about Prezi here.
A script based UML modelling online tool…
This one is my personal favourite. I don't like drag and drop effort to create UML diagrams (or any other diagrams). I find it cumbersome and complex. This online tool is cool as I can create use cases, activity and class diagrams by writing just a few lines of code.
Let's take an example of a basic use case model as shown below:

The script for the above diagram is just 5 lines of English like script as shown below:

You can do the same for class diagrams and activity diagrams.
The best part is that it is completely FREE. Another such tool for drawing sequence diagrams online is WebSequenceDiagrams. This is also a Free tool.
Free requirements management tool….
A requirements management tool to manage processes, process diagrams and to collaborate. iPlan enterprise is a suite of products and requirements management is one of the tools in the suite.
Key features of this tool are:
Create a functional decomposition structure starting with the business vision
Manage requirements traceability
Capture history of requirement changes and maintain link to the change request.
Document the test cases at each level to be triggered while review or testing.
iPlan requirements management tool as part of iPlan enterprise is FREE for 5-users team for upto 5 projects.
A collaborative and scenario modelling tool….
Axure is a prototyping, collaboration and specification tool, which can be used for developing mock ups during the requirements elicitation phase. The feature to annotate diagrams and prototypes helps you to specify requirements along with prototypes.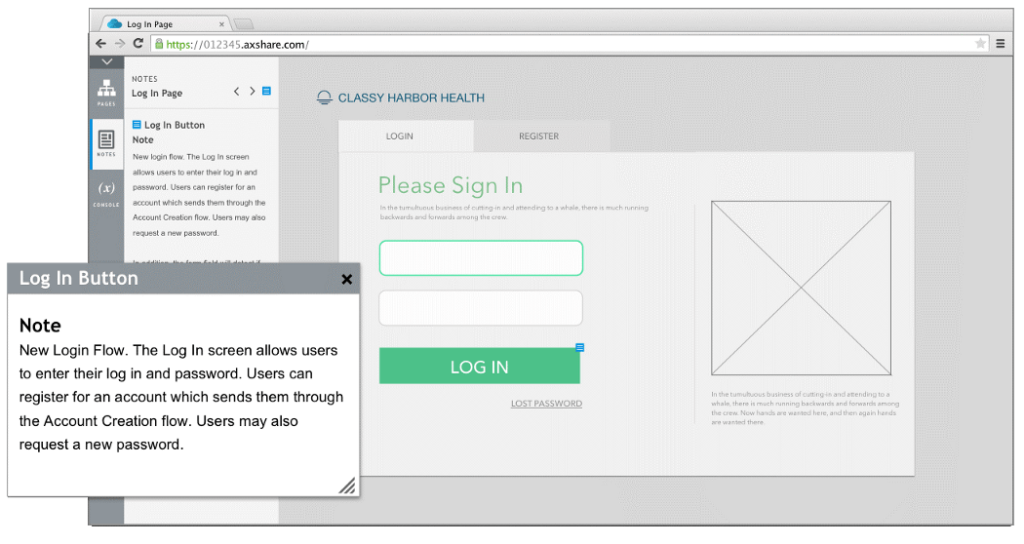 You can create a team project and collaborate with team members during the requirements elicitation phase. The offshore team can collaborate with Business analysts to develop proof of concepts or review them.
Read these business cases described on Axure website to know how you can use them.
A personal productivity tool….
Evernote is an app designed for note taking, organizing tasks lists, and archiving. It's a cool application allowing a business analyst or any professional, for that matter, to organize their work efficiently.
Evernote app works on multiple devices and syncs seamlessly to present a unified and consistent view of your tasks and ideas.
Some of the important features, which is really worth considering:
Use speech-to-text feature of Evernote to dictate notes
Take notes in a variety of formats, including: text, sketches, photos, audio, video, PDFs, web clippings and more
Use camera capture to easily scan and comment on pieces of paper, including printed documents, business cards, handwriting and sketches
Sync everything automatically across any computer, phone or tablet
Create, share and discuss with the people who help get your work done, all in one app
Set reminders to keep yourself on top of activities and write to-do lists
A user stories mapping software for Agile Business Analysts and Product Owners….
A simple to use software to create visual mappings for user stories. A user story map is an effective decomposition technique used during the requirements analysis and modelling phase.
User stories are mostly used in Agile methodologies but can be used in others as well.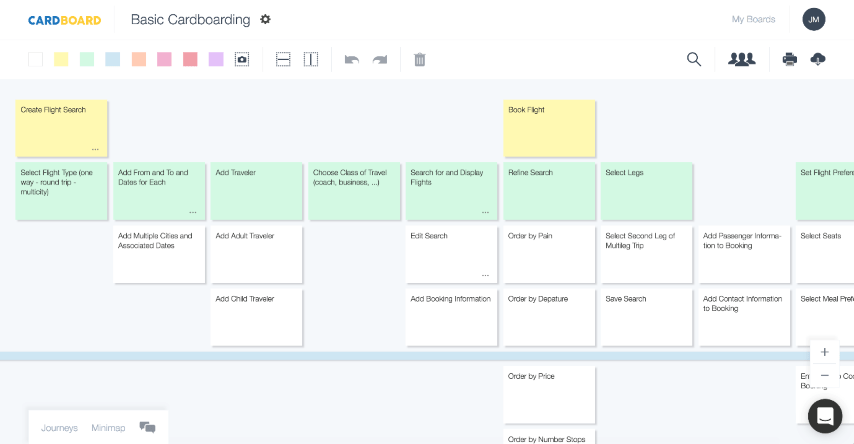 Some of the features of this tool are:
It has a Free subscription plan with unlimited boards.
Other Alternative: Realtimeboard also has a FREE plan with upto 3 members. It's not a specific user story mapping tool but does provide that feature.
Requirements definition and management software…
The only End-to-End solution for Requirements Definition and Requirements Management with integrated Agile process. It's part of TopTeam suite, which is an application life cycle management tool.
This tool has the following features to help you in your business analysis activities:
Develop requirements models
Develop navigation enabled prototypes to simulate application behavior
Generate test cases from use cases
Establish and maintain requirements traceability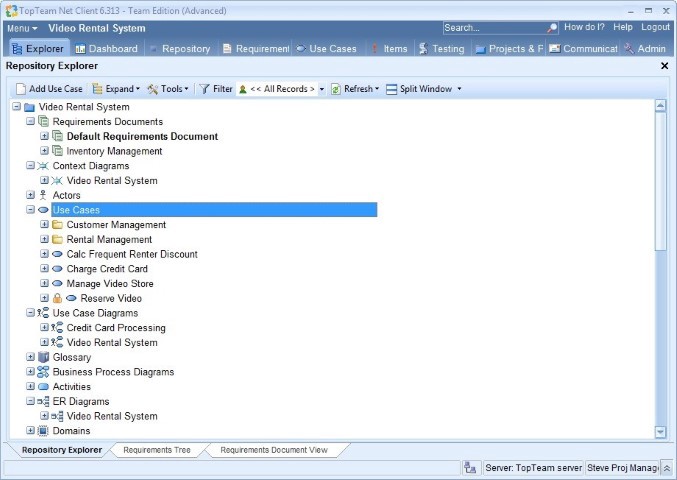 About Techcanvass
Techcanvass offers IT certification courses for professionals. We are an IIBA endorsed education provider (EEP), iSQI Germany Authorized Training Partner.
We offer Business Analyst, Data Analytics and Domain Certification Courses in Banking, Payments, Trade Finance, Insurance and US Healthcare. You can read many articles on Business Analysis and Data Analytics in this Business Analysis blog.