We publish weekly drills based on BABOK v3 as preparation resources for CBAP, CCBA and ECBA exams. This week, we have published 3 drills and here are the three drills.
Every week, we will publish new questions for practice and revising your preparation. Each question is provided with answer and explanation.
CBAP Practice Question
First BABOKDrill for the week was CBAP certification question. This question is taken from our CBAP Question Bank.
You can access the question by clicking on the image below.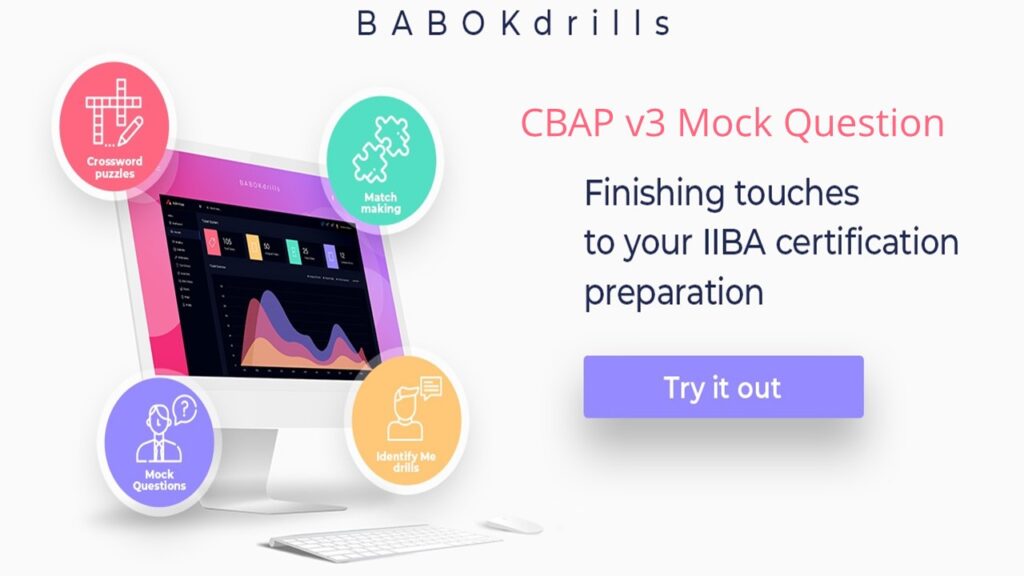 BABOK Crossword Puzzle
Second drill of the week was a crossword puzzle. All the mock questions and drills are part of our BABOKDrills package.
The instructions to solve the crossword puzzle is given on the page.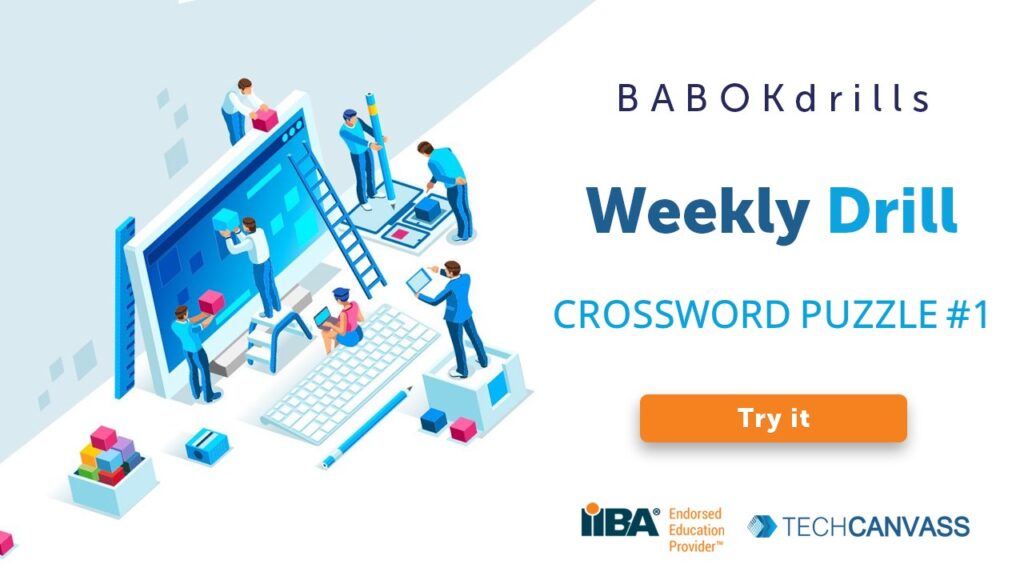 ECBA Mock Question
The 3rd BABOKDrill of the week was ECBA Mock question. This ECBA exam question is taken from our ECBA Question bank. You can try more questions by clicking on free trial button on that page.
About Techcanvass
Techcanvass offers IT certification courses for professionals. We are an IIBA endorsed education provider (EEP), iSQI ATP (for Certified Agile Business Analyst Training) as well as Agile Testing alliance partner for CP-SAT certification training in Selenium.