In today's world, business analytics is a rapidly expanding field. The demand for business analysts is increasing all across the world. To work as a business analyst, you must have a specific set of skills and abilities. So this article will get you through the top Business Analyst Soft Skills Required in 2022.
Having all of the necessary soft skills will allow you to expand your firm and become a more successful business analyst. Soft skill is another name for people skills, and it best describes an individual's personal characteristics. Soft skills are a measure of a person's emotional intelligence at its maximum degree. 
In this guide, as we take a look at the top business analyst soft skills, you can also explore our Business Analyst Certification Training Courses if you are looking to hone your skills and grow your career in the business analysis domain.
Essential Business Analyst soft skills  
If we talk about the essential soft skills for BA professionals in order for them to have a fantastic project and make it a success, there are quite a few soft skills on our list. With the help of these soft skills, business analysts can collaborate effectively with their project managers, stakeholders, and other team members. So, here we'll talk about the soft skills that can help you become a good business analyst, though you can also include your own capabilities.
Good listeners
This is possibly the most important business analyst skill. BAs interact with customers and the technology team continuously. They interact with customers to understand the business requirements. On the other hand, they interact with the development team to convey the requirements. So, understanding business requirements well is probably one of the most important business analyst responsibility areas.

Active listening is a critical component of understanding. It's important to note that you are working on a software application, which is being developed for the customer and not for you. So customer's perspective is the key.
So what is active listening? Active listening means being attentive to what someone else is saying. The goal of active listening is to understand the feelings and views of the person. Two important techniques to ensure active listening are as follows:
Ask open-ended questions so that customer provides an explanation. Open-ended questions are different from close-ended questions. Close-ended questions result in "Yes" and "No" answers and are not very useful.
Paraphrase the customer statements. This means that repeat the understanding, in your own words. This is a simple yet effective way of confirming that you have not missed anything
Wall Street Journal article on active listening is a good reference source. Here is the article:
Good writing skills
Communication is an integral part of a business analyst's daily routine. I am talking about communication regarding requirements. Unfortunately, communication involves customers and the technology team, who speak and understand different languages. In order to keep the two interested parties in sync, business analysts must use a form of documentation. The documentation refers to use cases, user stories, SRS, or presentations.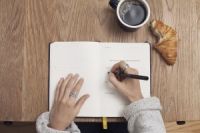 Good writing skills help in putting the requirements into a language, which can be easily understood by everyone. You don't need to be a writer (as in writing complex prose and poems) but you must have the ability to express requirements in simple to understand language.
Let's look at an example. Read the following requirement snippet:
Sometimes the user will enter Airport Code, which the system will understand, but sometimes the closest city may replace it, so the user does not need to know what the airport code is, and it will still be understood by the system
Actually the above can be written as follows:
The system shall identify the airport based on either an Airport Code or a City Name.
The example above demonstrates how good writing skills can make things easier for customers as well as the technology team in understanding requirements easily.
Communication
Managers, users, clients, technical specialists, and other stakeholders communicate with business analysts. Being a business analyst, communication skills will allow you to clearly communicate your thoughts and actively listen to suggestions. You'll need to know how to explain technical terms, especially if you're talking to people who aren't as tech-savvy as you are. 
Moreover, when discussing corporate plans and conveying data-driven tales, strong writing and presentation abilities are also advantageous. Your ability to communicate information such as project requirements, testing results, and desired revisions could make or break a project's success.
Also Read – Business Analysis Skills For A New Business Analyst
Negotiation skills
Balancing the demands of the customer/stakeholder and those of the internal organization would require some negotiation skills. And this is where a business analyst must have good negotiation skills. Moreover, when working through solutions and keeping healthy relationships with external partners, business analysts need negotiation skills as well.
Teamwork
Working as a business analyst necessitates strong cooperation skills. Business analysts work closely with executives and computer technicians to ensure that recommendations are implemented effectively. Therefore, strong teamwork skills will allow a business analyst to efficiently coordinate with his or her team. 
Read More – Key Skills of Business Analyst in Analytics Projects
Decision making
Business analysts are rarely the primary decision-makers for the entire project. At the same time, they may be forced to make rash judgments that have a substantial impact on the company. Knowing the project's scope and requirements may necessitate decision-making abilities and hence a business analyst must have good decision-making skills. 
Strategic thinking
A business analyst must frequently think outside the box to find unique business solutions that fulfill the needs of their internal clients. Understanding strategic thinking approaches help make this process go more smoothly and allows a business analyst to come up with strategic solutions to various problems.
Politically neutral
Business analysts, as discussed above, play an important role as an intermediary between customers and the technology team. They understand the business requirements and convey them as technical requirements.
The focus must be on lossless communication and that needs you to be neutral in your political inclinations. You must not align yourself with anyone in specific.
At this juncture, it's relevant to understand that the customer term comprises of multiple individuals. A customer PM may be responsible for coordinating whereas there could be multiple stakeholders from the customer side. Each stakeholder has a varying degree of influence on the project. This analysis is conducted during stakeholder analysis.
You may face pulls from multiple directions but it's important to be politically neutral rather than aligning with any individual. Aligning with a powerful stakeholder may prove to be risky in the long run. Even an ordinary user (an insignificant stakeholder) may become a pain in the neck during acceptance testing.
So as a business analyst, you must be seen as politically neutral. This particular skill of a business analyst helps in developing a good relationship with the customer.
Problem solving
This is possibly the most used business analyst skill. Missed deadlines, poor quality of software, and disagreements on requirements lead to conflicts in software projects. These situations are not rare but occur quite regularly. Conflicts lead to tensions running high. If the conflict is not managed in time, it may lead to spoiled relationships and business loss.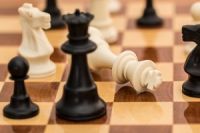 How do we resolve conflicts? Conflicts can be resolved by negotiations and persuasion. You need to persuade both parties to accept an amicable solution so that the project can move forward. Negotiations help in arriving at an amicable solution.
If there is a conflict on missed deadline, nothing can be done to reverse it. The only way forward is to negotiate and help reach a new deadline. As the customer and the development team are the two conflicting parties, your role as a negotiator becomes important. If you are seen as politically neutral, your job becomes easier.
Checkout – 10 Steps to Effective Business Analysis
Tips to improve Business Analyst skills
If you are a business analyst or a business analyst in the making, here are some tips that you can consider for improving your skills as a business analyst. 
Obtain useful work experience
Working as a business analyst intern, volunteer, or employee is a great option if you are looking to improve your skills. Carrying out the day-to-day responsibilities allows you to obtain hands-on expertise in a variety of business analyst topics. Moreover, a job observing a more experienced expert can also help you to learn from others' experiences.  
Improve your business analyst skills by identifying them.
Begin by deciding on whatever business analyst skills you want to hone and making a plan to practice them on a regular basis. You can, for example, practice public speaking or videotape yourself conversing with others to develop your communication abilities.
Establish goals and milestones
Set goals that are specific, quantifiable, achievable, reasonable, and time-bound. This will allow you to rapidly find areas where you can improve your business analyst skills.. For instance, you could make a six-month action plan to learn a statistical software package and take an online test. Also, tell a friend about your goals and milestones to make sure you stick to your plans.
Pursue a degree, continuing education courses, and training programs to improve your skills
A master's degree in business analysis can help business analysts strengthen technical skills including project management and research. A professional business certification, such as the Entry Certificate in Business Analysis (ECBA), can also aid in the development of your skillset. You can explore various business analysis certification training courses at our portal. 
Look for a mentor or a coach.
While self-study is a good approach to improving your business analyst skills, having a professional mentor to guide you through your journey can be beneficial. Therefore, look for a mentor who can guide you and once you've found a business analyst mentor, you can contact them for informal encounters that could lead to a professional partnership in the future. 
Keep track of your progress.
Check the performance level of the business analyst skill you want to develop. Tracking your development will help you identify areas where you need to improve in order to fulfill your tasks effectively.
Conclusion
In this article, we discussed the top soft skills needed for a business analyst to succeed. If you are preparing to start as a business analyst, you should work on these skills. We have pointed to some resources, which you can use. A simple google search can provide you with multiple resources. 
Being a business analyst is a rewarding profession, but your growth in the domain largely depends upon your interpersonal skills. Therefore, we recommend improving your skills to further excel in your business analyst career.