Which are the required Soft Skills for business analysts
Which are the Top four soft Skills for business analysts? Business Analysts are critical to success of any software project. But not every one succeeds. Certain skills are influential in making you successful as a business analyst.
The business analyst skills can be categorized as – Technical skills and soft skills.
The list can be long and may be confusing for many. It's easier to identify and start with top skills and work on them. In this article, we have picked up and discussed top 4 soft skills of a business analyst.
We have published another article on the core skills for new business analysts.
Business Analysts must be good listeners
This is possibly the most important business analyst skill. BAs interact with customer and the technology team continuously. They interact with customers to understand the business requirements. On the other hand, they interact with the development team to convey the requirements. So, understanding business requirements well, is probably one of the most important business analyst responsibility areas.

Active listening is a critical component of understanding. It's important to note that you are working on a software application, which is being developed for the customer and not for you. So customer's perspective is the key.
So what is active listening? Active listening means being attentive to what someone else is saying. The goal of active listening is to understand the feelings and views of the person. Two important techniques to ensure active listening are as follows:
Ask open ended questions so that customer provides an explanation. Open ended questions are different from close-ended questions. Close ended questions result in "Yes" and "No" answers and are not very useful.
Paraphrase the customer statements. This means that repeat the understanding, in your own words. This is a simple yet effective way of confirming that you have not missed anything
Wall Street journal article on active listening is a good reference source. Here is the article:
Business Analysts must have good writing skills
Communication is an integral part of a business analyst's daily routine. I am talking about communication regarding requirements. Unfortunately, communication involves customers and the technology team, who speak and understand different languages. In order to keep the two interested parties in sync, business analysts must use a form of documentation. The documentation refers to use cases, user stories, SRS or presentations.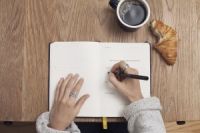 Good writing skills help in putting the requirements in a language, which can be easily understood by everyone. You don't need to be a writer (as in writing complex prose and poems) but you must have the ability to express requirements in simple to understand language.
Let's look at an example. Read the following requirement snippet:
Sometimes the user will enter Airport Code, which the system will understand, but sometimes the closest city may replace it, so the user does not need to know what the airport code is, and it will still be understood by the system
Actually the above can be written as follows:
The system shall identify the airport based on either an Airport Code or a City Name.
The example above demonstrates how good writing skills can make things easier for customers as well as technology team in understanding requirements easily.
Business Analysts must be politically neutral
Business analysts, as discussed above, play an important role as an intermediary between customers and the technology team. They understand the business requirements and convey it as technical requirements.
The focus must be on lossless communication and that needs you to be neutral in your political inclinations. You must not align yourself with anyone in specific.
At this juncture, it's relevant to understand that customer term comprises of multiple individuals. A customer PM may be responsible for co-ordinating whereas there could be multiple stakeholders from customer side. Each stakeholder has varying degree of influence on the project. This analysis is conducted during stakeholder analysis.
You may face pulls from multiple directions but it's important to be politically neutral rather than aligning with any individual. Aligning with a powerful stakeholder may prove to be risky in the long run. Even an ordinary user (an insignificant stakeholder) may become a pain the neck during acceptance testing.
So as a business analyst, you must be seen as political neutral. This particular skill of a business analyst, helps in developing a good relationship with the customer.
Business Analysts must have the ability to deal with conflicts
This is possibly the most used business analyst skill. Missed deadlines, poor quality of software and disagreements on requirements lead to conflicts in software projects. These situations are not rare but occur quite regularly. Conflicts lead to tensions running high. If the conflict is not managed in time, it may lead to spoiled relationship and business loss.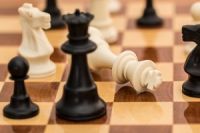 How do we resolve conflicts? Conflicts can be resolved by negotiations and persuasion. You need to persuade both the parties to accept an amicable solution so that the project can move forward. Negotiations help in arriving at an amicable solution.
If there is a conflict on missed deadline, nothing can be done to reverse it. The only way forward is to negotiate and help reach a new deadline. As customer and the development team are the two conflicting parties, your role as a negotiator becomes important.
If you are seen as politically neutral, your job becomes easier.
Summarizing
In this article, we discussed about the top 4 soft skills needed for a business analyst to succeed. If you are preparing to start as a business analyst, you should work on these skills. I have pointed to some resources, which you can use. A simple google search can provide you multiple resources.
Entry level business analyst skills
If you are entry level business analyst and would like to know about the requisite skills for an entry level business analyst, you can watch this video
About Techcanvass
Techcanvass offers IT certification courses for professionals. We are an IIBA endorsed education provider (EEP), iSQI ATP (for Certified Agile Business Analyst Training) as well as Agile Testing alliance partner for CP-SAT certification training in Selenium.