Why Certification?
A little research on the internet was enough to point out the rate at which data is growing today. Quintillion bytes of data (it has 18 zeros!) is generated every day. It needs to be analyzed to derive insights and be valuable. I also came across stunning examples of how industries benefit from using this data accurately. I especially loved how Amazon, Netflix, YouTube use customer personalization unique to each customer and aligned to their preferences. IKEA uses image recognition, which allows customers to place virtually the furniture they liked in their own homes and see with 98% accuracy how it looks! The internet is full of many such inspiring examples.
Data and AI show the highest growth rate at 41% per year as per the World Economic Forum's report on "Jobs of Tomorrow"!
Based on my previous experiences, I firmly believe that certification not only helps you gain significant knowledge but also boosts confidence. It provides the ability to showcase your skills and stand out in the community. I had recently heard that IIBA had launched a new certification in Business Data Analytics. More research cemented my belief that an official stamp from IIBA will substantiate my knowledge of the tested skills and competencies.
My Decision
I started thinking about the impact this certification would have on my career. Talking to people already working in the business data analytics space, I could confidently conclude that business analysts, data analysts, data scientists, and other data professionals would equally benefit from this certification.
To further reinforce my belief, I also cross-checked job openings on LinkedIn for a business data analyst. I saw that they matched pretty well with the certification syllabus.
I realized that even professionals who are not currently working with data would undoubtedly cross paths with data in the coming years. So, it is a good idea to equip yourself with data analysis and visualization skills. It will help you move into data-related projects, change jobs and also make you a strong contributor. So, once satisfied with the "why," I moved to the "how" of the certification.
My Preparation
So, IIBA has published a study guide for the certification, but it was pretty overwhelming. I read through it but realized that just this guide was not going to help me. I searched online for practice tests but did not find many options. With more research, I decided to go ahead with the Techcanvass certification preparation course. The instructor was very knowledgeable with excellent industry experience. An in-depth understanding of the concepts from a subject matter expert with industry knowledge makes a big difference. Understanding the nuances of case studies helped me understand the roles a business data analyst plays. It also helped me truly grasp the topics. Also, the practice tests with 500+ scenario-based questions, mind-maps, drills, puzzles, flashcards, and other content boosted my confidence to schedule my exam date finally.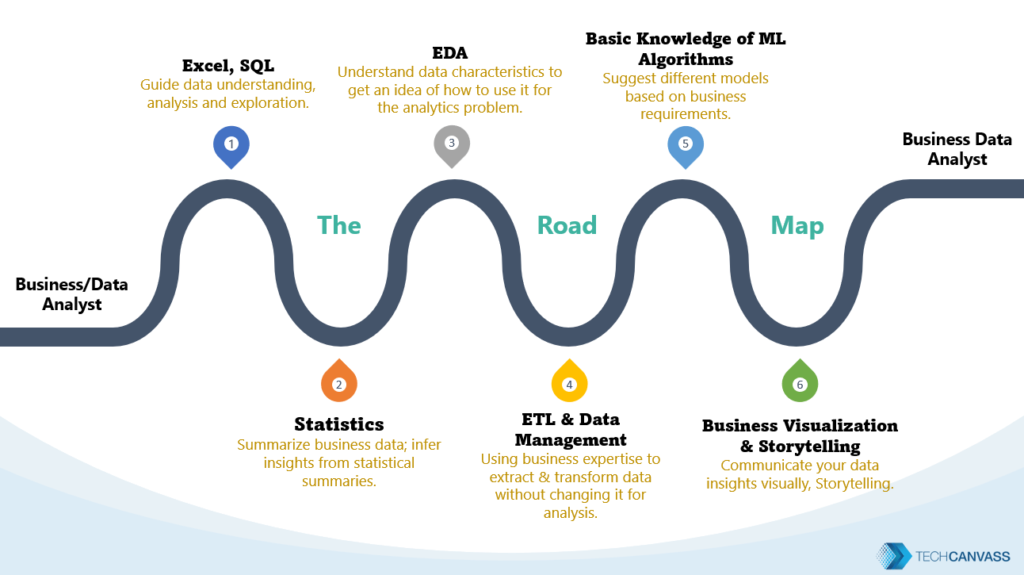 Some Painful Lessons Learned
At times, I was too tired to study after a long day at work and decided to skip days in between. But, I lost continuity and the momentum, which is required to crack any certification. Sometimes, I would practice the tests late at night when I was already tired. This faltered my confidence a little, plus it cost me some extra hours of effort.
Although it can be stressful when things don't go as we wish, it helps us reframe the situation and find a way out. In hindsight, I realized that I should have prepared a robust study plan considering my work schedule with good sleep!
The Exam Experience
I felt confident having practiced the mock tests meticulously clubbed with the mind-maps, study guide, and other materials. But I was pretty nervous as well, having attempted my last timed certification exam many years ago.
I had no issue with the proctor and vice-versa. Having completed all preliminary checks, I finally started the exam. Reading question after question, remembering and applying concepts learned, flagging difficult questions, re-reading tough questions, I didn't realize I only had 20 minutes left to check all my answers and work on flagged questions. Time just flew by.
Below are some of the tips I would like to share, which helped me:
Lots of timed practice tests
Reading reference articles
Going through mind-maps and cheat sheets for last-minute preparation.
Preparing a schedule
Understanding the scenario clearly in the question.
Reading options carefully as many questions had two confusing answers.
Smart estimation to the closest answer as there is no negative marking.
Flagging answers I was unsure of
Managing time to check and review the flagged/difficult questions
What Did I Achieve?
Embarking on a certification journey needs a lot of planning. But the time investment and the efforts have made me more knowledgeable, and I now have the credentials to validate my skills.
About Techcanvass
Techcanvass is an IT training and consulting organization. We are an IIBA Canada Endorsed education provider (EEP) and offer business analysis certification courses for professionals.
We offer CBDA certification training to help you gain expertise in Business Analytics and work as a Business Analyst in Data Science projects.
You can also learn Data visualization skills by joining our Data visualization course with Tableau and Power BI Certification Course.