Agile Business Analyst
Agile methodology adoption is on the rise and so is the debate on the role of an Agile business analyst. So who is an Agile business analyst? In this post, I am going to talk about the role, need and the context of agile business analyst.
History of Agile movement
How did Agile came into picture? By 1970s, software experts were convinced that waterfall way of software development was flawed. Many methodologies popped up thereafter – right from Prototyping, Spiral, XP, pair programming, DSDM etc. Agile can be thought of as a culmination of many such attempts. It took concrete shape when 17 such experts came together and agreed on a common Agile framework in 2001. The key principles behind Agile manifesto has been:
Early and continuous delivery of working software to encourage customer collaboration unlike other methodologies wherein working software is only available in the end for customer UAT.
Finding a methodology to respond to the reality of changing requirements, rather than trying to stabilize the requirements through various means e.g. Change request process

Both these principles indicate that the Agile approach is adaptive rather predictive, whether it is planning or design or development. People don't follow a plan, made by project managers, but continuously adapt based on the customer feedbacks and changing scenarios.
I guess, what I described above, is well-known and Agile Methodologies have proven their superiority already. Let's examine the context of a business analyst in Agile Projects.
Context of Business Analysts
What does a business analyst do in software projects:
Work as a primary interface between customer and the tech team
The primary role is collecting, analyzing & modeling customer requirements
It's about translating the business requirements into set of technical requirements, so that technical teams can design and code the system better
Validate the software before handing over to the customer
Managing the requirements (changing requirements, prioritization etc.)
Role of business analyst, as a specialist has been gaining critical importance for two reasons:
Incorrect/mis-understanding of customer requirements has been one of the top reasons for failed projects and Business analysts are entrusted with the responsibility of getting the requirements right.
Technical teams may write better programs if they can understand – "Why something is required"? Business analysts achieve this using modeling and close collaboration with the technical team.
The above become even more relevant with the increasing size and complexity of the projects. I conducted a webinar some time back on the roles and responsibilities of a business analyst.

Let's examine the role and need of a BA in Agile methodologies.
Role of Agile Business Analyst
Note: I am not getting into semantics of this word. One way of interpreting Agile Business analyst is to think that every BA needs to be agile. Absolutely. But here we are talking about the Business analyst in Agile methodologies.
SCRUM, is probably the most used and followed Agile methodologies and does not have a defined role of a Business Analyst. Of course, it does not mean that SCRUM does not need such a role.
SCRUM did not define the role of a BA, probably because business analysts role was not very popular in 2002 and that gave the SCRUM proponents the freedom to not define it. But the role of a product owner is very similar to that of the BA. So what does a product owner do?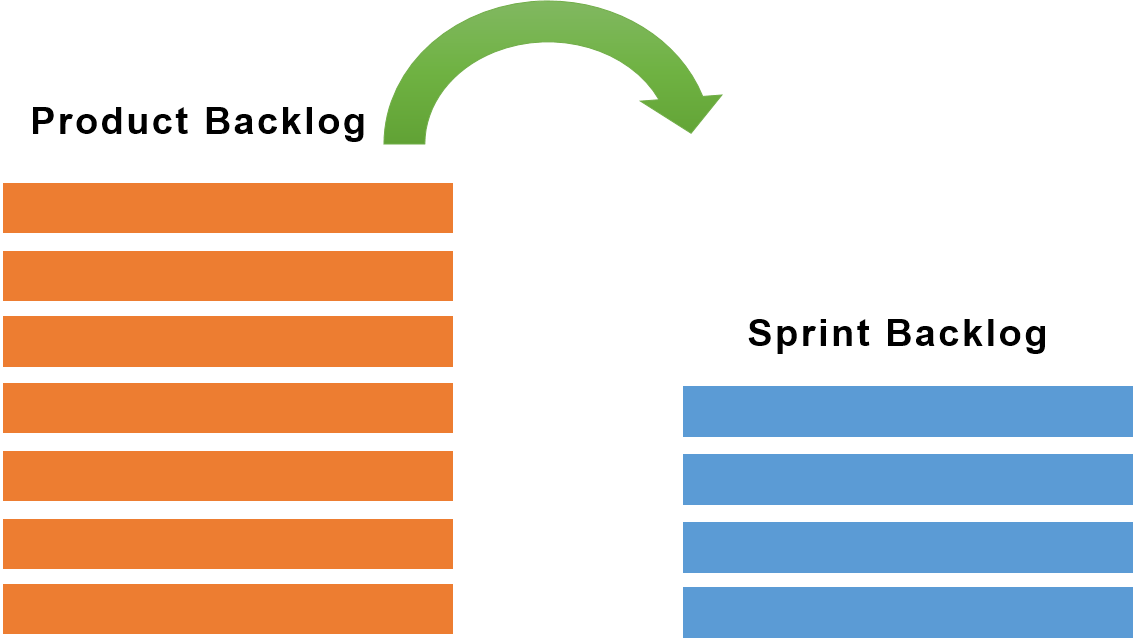 Product owner is responsible for managing the product backlog. Product backlog is the primary mechanism for managing requirements.
At the start of the project, product owners work with the customer and the stakeholders to come up with the broad level EPICs and user stories as part of the backlog, aligning with the product vision.
The detailing of the backlog items is undertaken during the sprint planning meeting with the team members. Product owner will always keep the customer communication channel open anyways.
Sprint review meetings, where customer also gets involved further provides inputs to the product backlog items. New items may get added or existing items may get modified during these meetings. The priorities of the items may also get adjusted as required.
All of the above is managed by product owner. So as you can see, product owners role performs similar responsibilities that of a business analyst, it's nomenclature difference only.
Having said that one, one difference in a traditional BA role Vs SCRUM product owner is that of functional testing. Product owner, may not get directly involved with testing in SCRUM as SCRUM is responsible for that.
I discussed the BA role in SCRUM methodology as that's the most followed methodologies so far. However, I am sure that there is no dispute that BAs are integral part of any project and that is true in all the cases, no matter which methodology we are going to follow.
Certifications and Training options
As it not very popular (as opposed to required), you may not have heard of the certifications available for Agile Business Analysts. But here are some of them:
Certified Agile Business Analyst by iSQI
APMG International Agile BA Certification
PMI Agile Certified Practitioner
Techcanvass is an authorized training provider of iSQI and provide the certification training program on Agile business analyst: