Why should you become an Agile Business Analyst? Is it the better remuneration you are looking for? Or the ability to strive in the IT sector? Or the job satisfaction you will get? I am sure you will get multiple reasons for this very question. This article brings you clarity on why becoming an Agile Business Analyst can be a game-changer for you. Aren't we all looking for the ability to perform the job with ease?
I took a LinkedIn poll on 'how is the awareness of people in terms of agile business analysis. The engagement on the post compelled me to pick this topic to write.
It is disheartening to see people's awareness for the sake of doing things just to keep up with the demand in the industry. The very core of agile as embracing-the-change is lost. People are still resisting to accept the new norm of being agile. Once you embrace the change there is no stop to your climb on your career-success ladder.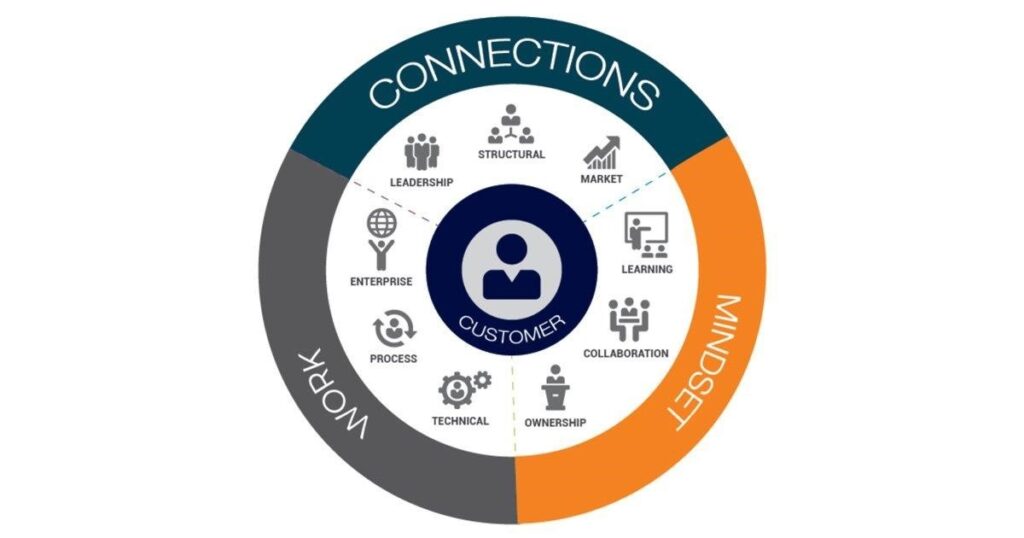 With a result-oriented career graph, Agile Business Analysis does not only align your mindset towards agile practice, but also sharpens your decision-making, logical thinking, and other core analysis skills to strive in an ever-changing agile environment.
Before we list down the holistic benefits you will get, mentioning a few of the advantages of being an Agile Business Analyst.
1. Demand and compensation
Agile is settling into the market and becoming an integral part of the IT industry. The 14th Annual State of Agile Report, held in May 2020 says that organizations are adopting agile for multiple benefits like Delivery speed, time to market, managing changing priorities and many more. The demand of Agile practitioners and Agile Business Analysis can be seen in different job search portals.
The compensation is directly aligned with the demand for Agile Business Analysts. Because Agile business analysts bring highly sought-after expertise in an ever-changing environment.
2. Stepping stone to become a Product Owner
Interested to take up the Product Owner role down the line? Agile Business Analysis builds a strong foundation for product ownership. The Agile Business Analysis principles align your mindset to the very essence needed to perform the role of a Product Owner. In particular, Skills like Cultivating Customer Intimacy, Learning Fast, and Delivering Values are few of them.
Apart from the above direct benefits of 1) Skills development and 2) Better Remuneration Benefits, let us talk about a few of the additional benefits.
3. Your preparedness towards embracing the change
When you are ready to embrace the changing environment, you are ready to face any challenge. It makes you only stronger.
Agile advocates in empowering individuals. As a business analyst, you get sharpened with timely decision-making.
For example, let us say: a change in the identified feature set is put on hold due to organization-level decisions. Here, the agile mindset will help you to accept this change and instead of resisting and feeling how much effort you and your team would have already put in, you can now focus on what is on the plate. The agile mindset helps you to shift immediately instead of wasting time on overthinking.
4. A refined professional
IT industry has a proven record of unpredictability. Same Projects would have seen changing context. Changes from organizational internal factors or external ones. What is important is to accept the changes as and when they come. When you adapt to the feedback and learning, the more ease comes to you to perform well in your environment. What used to look challenging earlier might be a thrill now.
Of course, learn and adapt can be easily applied in your life as well.
5. A better human-being
One of the impactful lines from agile manifesto says 'Individuals and interactions over processes and tools'
A human-centric behavior will always thrive. Business Analysis is focused to maximize the output for the customers (real end users or consumers). When you use both philosophies together, you can empathize with the customers more to bring up the hidden pain points and understand their needs clearly.
Isn't it great to see a better version of yourself?
6. A better decision-maker
The ever-evolving context will for sure make you a better decision-maker. Multiple rounds of prioritization, de-prioritization on backlog items will help you in becoming so.
As a business analyst, you can influence the key decision-makers for the changes required for the business. Your visibility will be even more.
As a voice-of-customer, you will get to know the bigger picture of the need. The more insights you get the better decisions you can make on the solutions and alternatives. This is vice-versa.
The result of the projects with your decision-making will make you an even more confident professional.
The idea behind this article was to bring you a few of the benefits of being an Agile Business Analyst, which are side effects of the practice but a lot more meaningful which can give you professional satisfaction.
If you think you have a logical mind, problem-solving attitude, analytical thinking and you are ready to make decisions in an ever-evolving environment, then this role is waiting for you.
Feel Empowered!
About Techcanvass
Techcanvass is an Information Technology certifications training Organization for professionals. It offers internationally recognized certifications in the fields of Project Management and Business Analysis. It is a premier Authorized training partner of Project Management Institute (PMI), USA and a premier Endorsed Education Provider (EEP) of International Institute of Business Analysis (IIBA), Canada.
Founded by IT professionals, Techcanvass is committed to making learning a more structured, practical and goal-oriented exercise. We also provide consulting services in the fields of Project management and Business Analysis.
Techcanvass provides CBAP Course, CCBA Course, ECBA Course and Agile Analysis Certification (AAC) Course.
Our latest offerings: PMP Certification Training and Product Ownership Analysis Training (IIBA CPOA)