Tableau is currently one of the most popular and fastest-growing business intelligence and visual analytics platforms in the industry. Hence, It helps users explore and analyze data to share meaningful insights that change the way businesses operate. It is evolving intuition-driven decisions to data-driven business decisions.
Without any coding requirements, Tableau's interface is designed for a natural and seamless flow of thoughts. It empowers millions of users and organizations to understand their data better and present it in a compelling way using easy but powerful graphs, dashboards, and stories. Businesses can thus, make the best use of their data.
Why Should I Get Certified?
Tableau is recognized as a Leader in the 2021 Gartner Magic Quadrant for Analytics and Business Intelligence Platforms for the ninth consecutive year! The majority of the job requirements around data need you to know at least one of the standard BI tools like Tableau, PowerBI, and so on. You can look at any data analyst or business data analyst jobs on LinkedIn for more details. In fact, nowadays, any job related to data needs some visualization tool because data cannot be understood without visualizing it. Tableau is the most popular tool as it is widely used across organizations and domains; no doubt, Tableau professionals have a bright future.
Given Tableau's well-established position in the market for data visualization, tableau certification training skills can present a lucrative path to career growth. It not only boosts your confidence but provides the ability to showcase your skills and stand out in the community. Official certification from Tableau substantiates that you have good knowledge of the tested skills. This recognized stamp of approval gives confidence to hiring managers.
Now that you understand why learning Tableau is a vital skill and will help enhance your career let's put our energy into understanding not just how to crack it but to pass it with flying colors.
Tableau Certification
Tableau provides a variety of certifications. A lot of changes were made to the certificates offered recently. Let us take a look at the requirements, fees, and structure of the Tableau certifications.
Desktop Certified Professional, Desktop Certified Associate, and Tableau Server Certified Professional have retired.
The format of Desktop Specialist and Server Certified Associate has changed. Certified Data Analyst is newly launched.
Two other certifications are available exclusively for Tableau Partners – Tableau Certified Associate Consultant and Tableau Certified Associate Architect.
| | | |
| --- | --- | --- |
| Desktop Specialist | Desktop Certified Data Analyst | Server Certified Associate |
| Certifies that you understand Tableau Desktop and its core functionalities. | Certifies that you can analyze data pertaining to the business problem and create meaningful visualizations to answer key business questions. | Certifies that you understand Tableau Server functionality in a single-machine environment. |
| The cost is $100, and the title has no expiration. | The cost is $190 during beta, and the title validity is two years. | The cost is $250, and the title validity is two years. |
| The suggested product experience is three months. | The suggested product experience is six months. | The suggested product experience is four to six months. |
| Exam Time: 60 minutes Number of Questions: 45 (40 scored, 5 unscored) Question Format: Multiple choice, multiple responses, NO hands-on. Scaled Passing Score: 750 No access to the internet, Tableau software, or any outside resources. | Exam Time: 150 minutes Number of Questions: 50 knowledge-based, 1 hands-on lab with 11 items. Total 70 items. Question Format: Multiple choice, Multiple responses, Active screen, Build list, Display, Drag and drop, Hot area, Hands-on lab, Splitter bar Scaled Passing score: 750 | Exam Time: 90 minutes Number of Questions: 55 (50 scored, 5 unscored) Question Format: Multiple choice, multiple responses, NO hands-on. Scaled Passing score: 750 No access to the internet, Tableau software, or any outside resources. |
| Current Tableau Certification Statistics: 10000+ earners. | N/A is still in beta. | Current Tableau Certification Statistics: 904 earners. |
Requirements, Fees, and Structure of the Tableau Certifications
Five-Step Process to Reach the Goal
Familiarize Yourself with the Tableau Certification Exam
Go through the Exam Prep Guide in detail, learn about the question types, time, and other information for your selected certification. The guide gives a detailed list of topics you must know before attempting the certification exam. So, this will be your checklist during the exam preparation. Tick mark the skills you complete from this guide.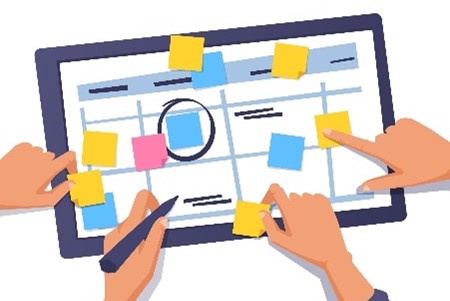 If you are new to Tableau, we suggest that you first go through basic Tableau training, download Tableau Desktop Public, and explore the tool. Once you understand the basics, revisit the exam prep guide to learn more about the syllabus and topics you must be well-versed.
You can also use the 14-day trial version of Tableau Desktop instead of Tableau Public. But, keep in mind to start this trial version only when you are committed to a strict 14-day practice plan.
Please Note: If you are a student, Tableau offers licenses to students at accredited academic institutions through their Tableau for Students program.
Chalk Out a Tangible Study Plan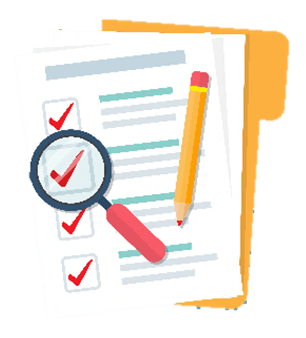 Prepare a plan using the syllabus topics from the exam prep guide as the base. so, Make sure you get enough practice and an in-depth understanding of all the sub-topics. Mark topics you feel need more practice like Level of Detail expressions, Top N Sorting, actions, blending, parameters, analytics, etc.
Building a solid base with a thorough understanding of basic concepts like granularity, dimensions, and measures, discrete and continuous fields, dates, table joins, etc., will help build upon complex topics.
Look out for the appropriate preparation materials:
Tableau's Free Training Videos:
They are the best resource to begin your Tableau introduction journey if you are new to Tableau. You can also check out some blogs on basics. Even if you are working with Tableau, these courses will refresh your concepts.
If you are a student or a teacher, you can check out the Tableau Academic Programs.
Some Content-Rich White Papers and Blogs:
Useful Udemy Courses:
Tableau 2020 A-Z: Hands-On Tableau Training For Data Science by Kirill Eremenko is not entirely focused on certification only, but it helps you understand different features of Tableau as a professional ready to work on Tableau. He also has an advanced course. since, His way of teaching is very effective, and his hands-on approach is very beneficial.
Tableau for Beginners: Get CA Certified, Grow Your Career by Lukas Halim is focused purely on cracking the certification. Since it has two full-length practice exams for the Tableau Desktop Certified Associate Exam.
This is another best-selling course by Philip Burton.
Books:
If you like learning from books, you can check out:
Tableau Desktop Certified Associate: Exam Guide by Dmitry Anoshin, Jean-Charles Gillet, and Radhika Biyani.
Practical Tableau: 100 Tips, Tutorials, and Strategies by Ryan Sleeper
Learning Tableau 2019 (Third edition) by Joshua N. Milligan
The Big Book of Dashboards: Visualizing Your Data Using Real-World Business Scenarios by Andy Cotgreave, Jeffrey Shaffer, and Steve Wexler.
Tableau Certification Paid Practice Tests
Hands-on Practice Makes all the Difference!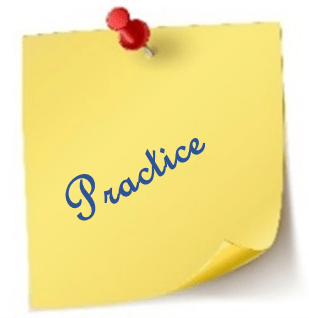 Take a look, tune in with data-minded people and participate in the Make Over Monday challenges, where you get a dataset, and you then create visualizations. You can also get a free Viz Review feedback session. Also, get inspiration and learn from some fantastic visualizations in their gallery.
Practice Makes Man Perfect
Practice as much as possible! This will help you understand the tool in and out to solve tricky questions. Timed practice tests are the stepping stone in order to successfully clear the certification.
Are you tracking the timer?
It would be best to stick to your plan in order to allocate concentrated efforts towards earning the certification.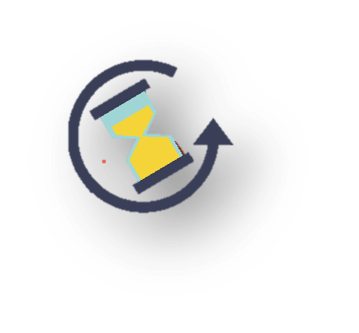 Also, you must keep track of the timer during the certification. For instance, If you don't know the answer to any question or are not confident, flag it. I cannot stress more how this beneficial yet straightforward practice can do wonders. So, If you get stumped and keep Googling for answers in between, you may waste more time. Attempt all questions that you know and revisit flagged questions in the end. This will save much of your precious time.
My Exam Experience and Tips
My exam experience was very smooth. But, if you lose connection during the exam, which happens quite often, there is nothing to worry about. Don't stress; use the chat option in order to contact the proctor. Check your emails and phone (only if nothing else worked). The proctor will reach out to you and resume your exam; no time will be lost.
For instance, If you are not satisfied with the exam experience, which happens very rarely, ask the proctor for the exam session ID, name, or other details if needed and immediately email certification@tableau.com. Your concerns will be addressed.
Some Tips to Remember:
A proctor monitors the exams, and you can attempt them from the comfort of your home.
There is no negative marking for incorrect answers. So, make sure you attempt all the questions.
You can use this format for Google search in order to quickly find answers: site:help.tableau.com cross-database joins.
So, Always double-check answers for knowledge-based (theory) questions from Tableau's help. They are tricky and have confusing options where you can easily pick the wrong one. So, it is advisable to be careful and double-check.
Always rename worksheets with the question numbers. You don't want to keep searching sheets and waste time when you revisit.
Always take care of minute details in the questions.
Now that you are all prepared for the exam, check the logistical details about the system preparation and internet requirements.
Tableau Certification Preparation
There are several options and resources available in order to learn Tableau and prepare for certifications. As a result, It may become difficult to choose and keep track of the thousands of resources available. so, Your busy schedule may often not permit you to follow your planned study schedule, or you may miss out on some crucial concepts. hence, Even a small miss can be damaging. Tableau online or classroom training is planned to ensure that there is no miss in your certification preparation.
Using industry expertise and the best resources, training provides an in-depth understanding of different features, when, and how to use them in various business scenarios, giving a rapid start to your certification journey. Our Tableau Desktop Certification Course at Techcanvass will prepare you for the certification exam with practice questions closely aligning to the exam, tips, tricks, and real-life case studies and projects. Once you equip yourself with the right skills and an in-depth understanding of the tool, a certification will unquestionably set you apart from the competition and open doorways to unparalleled career growth.
I hope you got an in-depth look at the preparation process for Tableau certifications. We wish you all the very best!
About Techcanvass
Techcanvass is an Information Technology certifications training Organization for professionals. It offers internationally recognized certifications in the fields of Project Management and Business Analysis. It is a premier Authorized training partner of Project Management Institute (PMI), USA, and a premier Endorsed Education Provider (EEP) of International Institute of Business Analysis (IIBA), Canada.
Founded by IT professionals, Techcanvass is committed to making learning a more structured, practical and goal-oriented exercise. We also provide consulting services in the fields of Project management and Business Analysis.
Know more about our Certified Business Data Analytics (CBDA) Training, Tableau Certification program, PowerBI certification program, Data Analytics Certification with Excel programs.
We also offer IIBA Certification courses and Domain Certification Courses in Banking, Payments, Trade Finance, Insurance and US Healthcare.
Techcanvass provides CBAP Course, CCBA Course, ECBA Course and Agile Analysis Certification (AAC) Course.
Our latest offerings: PMP Certification Training and Product Ownership Analysis Training (IIBA CPOA)